What is eRegulatory in Clinical Trials?
eRegulatory is an electronic version of the binder maintained at clinical trial sites manage regulatory documents created before, during, and after a clinical trial to comply with regulations associated with medical development. The eRegulatory platform is the crucial component of the Electronic Investigator Site File.
Virtual binder or electronic binder systems solve the challenges of digital compliance, physical document storage constraints at trial sites, and information sharing with sponsors and CROs.
A site-operated eRegulatory solution enables efficient sharing of essential regulatory documents between research sites and sponsors while remaining 21 CFR Part 11 compliance.
Utilizing an eRegulatory system significantly streamlines multicenter clinical trial management. As a result, coordinating centers gain communication and performance efficiencies across participating sites of all ongoing studies. 
How eRegulatory Impacts Clinical Trial Management
The increasing complexity of clinical trials within the last decade has forced research sites to respond with new technology and regulatory processes. Clinical trial sites now deploy eRegulatory systems to streamline the management of the required regulatory documents.
Site-first eClinical solutions streamline workflows, reduce cost, lower compliance errors, and enable study scalability for all participating trial organizations.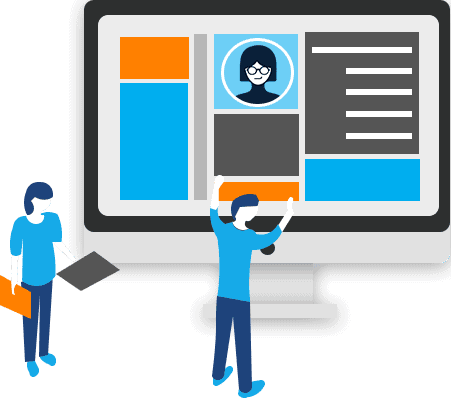 In response to site and sponsor needs, software companies have built numerous platforms in the past decade. Clinical Research Professionals are now overwhelmed with the extensive amount of eClinical solutions on the market.
Decision-makers face the challenge of selecting software that streamlines operations while reducing negative organizational impact.
Terms to Consider
Electronic Regulatory (eRegulatory) – an eRegulatory system for Clinical Trials is a compliant, digital platform that is utilized to complete, store and track regulatory documents before, during, and after the lifecycle of a clinical trial

Electronic Binders (eBinders™) – a term coined by Florence Healthcare in reference to a robust digital solutions for electronic regulatory binders, also referred to as eRegulatory

Electronic Investigator Site File (eISF) – combines Electronic Regulatory (eRegulatory), Electronic Source (eSource), and Electronic Consent (eConsent) into a single, unified, ecosystem

Electronic Clinical Software (eClinical) – any electronic software purpose-built for Clinical Operation Management
Understanding the ROI of eRegulatory is critical to make an informed decision.
Over 10,000 research teams managing eRegulatory on Florence eBinders™ have realized a significant return from moving to a site-first eRegulatory solution. The benefits appear in core categories, including increased team member specialization, more nimble operations, remote monitoring capabilities, increased efficiency, and a reduced risk of audit findings.
We compiled comprehensive data from these teams to build an ROI white-paper that explores six economic drivers for eRegulatory. This document extensively reviews the investment of an eRegulatory platform. 

Clinical Research Compliance with eRegulatory
eRegulatory documentation must also be complete, legible, and easily accessible at all times for monitoring and audits. 
When thinking about clinical trial regulations from the FDA, ICH GCP, the MHRA, and other regulatory agencies, there are three primary areas your organization should consider:
If vendors don't offer compliant features like audit trails, don't help you create SOPs, or don't assist with system validation, they could compromise the integrity of your clinical studies.  
It is crucial your eRegulatory vendor can prove they are fully compliant with all FDA Part 11 regulations, requirements, and recommendations. They should also prove their compliance with international regulatory and privacy standards. 
Florence has been independently validated against all regulations set by the FDA, industry sponsors, IRBs, and research sites. We have compliantly served clinical trial sites across 45 countries and 6 continents.*
The information presented here is for informational purposes only and is not for implementation in operations. Please consult official clinical trial guidance documents for operational use.
*Data as of 24Mar22
Here are a few compliance resources to review when examining an eRegulatory solution for clinical trial document management.
Evaluating and Selecting an eRegulatory Vendor
Questions to Ask eRegulatory Vendors 
What are the basic features the platform has to have? 

What resources are available to help me maximize technology and get my team on-board? 
It is crucial to use tactical evaluation strategies to ensure confidence when selecting an eRegulatory system.
A few resources we created for this purpose are: 
To make an impactful solution, eRegulatory vendors must listen to customers and industry experts. Our site-first solution addresses challenges seen by the industry, organization, role, and end-user.
Customer and market-driven features and functionality continue to be a primary focus when creating the product roadmap at Florence.
We encourage you to compare value across vendors to make an informed decision on an eClinical software that addresses your pain points and accelerates your trials.
After selecting an eRegulatory software solution that is best suited for your organization, the process of implementation and user adoption begins.
A detailed change management plan is essential to capture the estimated benefits you calculated during your Return on Investment evaluation.
Most research sites have tried and true processes and procedures that are imperative to study management. These fundamental components may also involve the use of other eClinical software.
Successful eRegulatory implementations don't necessarily replace these processes. eRegulatory should enhance, improve and scale what you are already doing.
Identifying key processes and aligning your eRegulatory solutions to work with and not against them, will help you replace extraneous steps with a streamlined and efficient digital process.
Using an open API vendor will allow you to create one centralized hub for all eClinical solutions to communicate with one another. 
Based on performing hundreds of implementations for sites that adopted eBinders™, are team has identified 4 integrations your eRegulatory solution must have:
Electronic Health Records System (EHR)
Clinical Trial Management System (CTMS)
Email
Single Sign-On (SSO)
Developing an eRegulatory strategy can expose challenge hotspots and illuminate the total eRegulatory project scope. This Roadmap to eRegulatory guide features tips and insights compiled from hundreds of successful site, sponsor, and CRO implementations.
A carefully considered and planned user adoption strategy (and a little celebration) is needed to enable newfound time savings and operational efficiencies.
One area that is sensitive to change is your team members. Building a plan that encompasses a detailed implementation and offering ongoing training and support will reduce the organizational impact on your team.
The Florence team has helped our customers with this important final step while also retaining and integrating with other important eClinical software platforms your team is comfortable using. 
This process is simplified in this ebook that breaks down Five Steps to User Adoption in eRegulatory. This document is focused on your internal team and is a great resource for making sure your team is both excited and motivated to learn a new system. 
What's more? Sponsor acceptance of your new eRegulatory solution is an issue of the past. 
In fact, sponsors expect sites to be technology-enabled and review this criteria during the site selection process. An eRegulatory tool directly impacts a site's study start up time, which in turn impacts money spent by sponsors.
eRegulatory is the most mature part of your overall eISF and eClinical solution. Don't get left behind and miss out on the opportunity to scale your operations and gain (or maintain) a site-of-choice status.
Discuss what eRegulatory will look like at your clinical trial site with the Florence team.
Florence Solutions Overview
Florence eBinders™ – eISF
Florence eBinders is the Electronic Investigator Site File of choice for leading Research Sites. In use by over 10,000 research teams around the world, Florence eBinders features site-first eRegulatory, eSource, and eConsent capabilities.
Florence eTMF
Florence eTMF is the only eTMF on the market with the capability of directly integrating with over 10,000 Research Site eISFs. This feature-rich platform is designed for the sponsor/CRO that needs maximum flexibility and ease-of-use.