Free eBook Download: The Roadmap to eRegulatory for Clinical Research
Clinical Research Sites today must scale their processes to manage increasing study demand and protocol complexity.
eRegulatory is the natural first step in implementing scalable and compliant processes. However, workflow complexities of clinical research can often hinder adoption of digital tools.
After hundreds of clinical research site eBinder™ implementations, our team has assembled this free guide of Best Practices for eRegulatory Transition.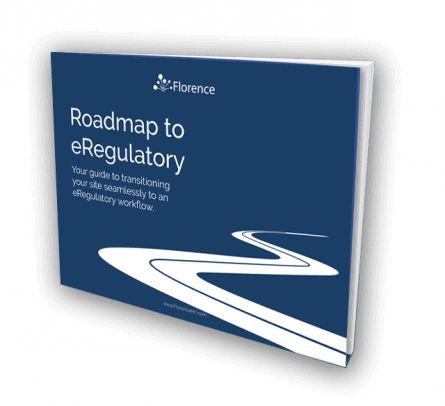 Insights from Hundreds of eRegulatory Transitions Including:
Establishing eRegulatory Goals

Defining Critical Workflows

Optimizing Workflows for eRegulatory

Updating SOPs for FDA and Sponsors

Training your Team on Workflow-Specific SOPs


Onboarding New Studies and Measuring Success