Accelerating Clinical Research: 5 Ways Florence Healthcare's Mobile App Helps Sites Get Work Done Faster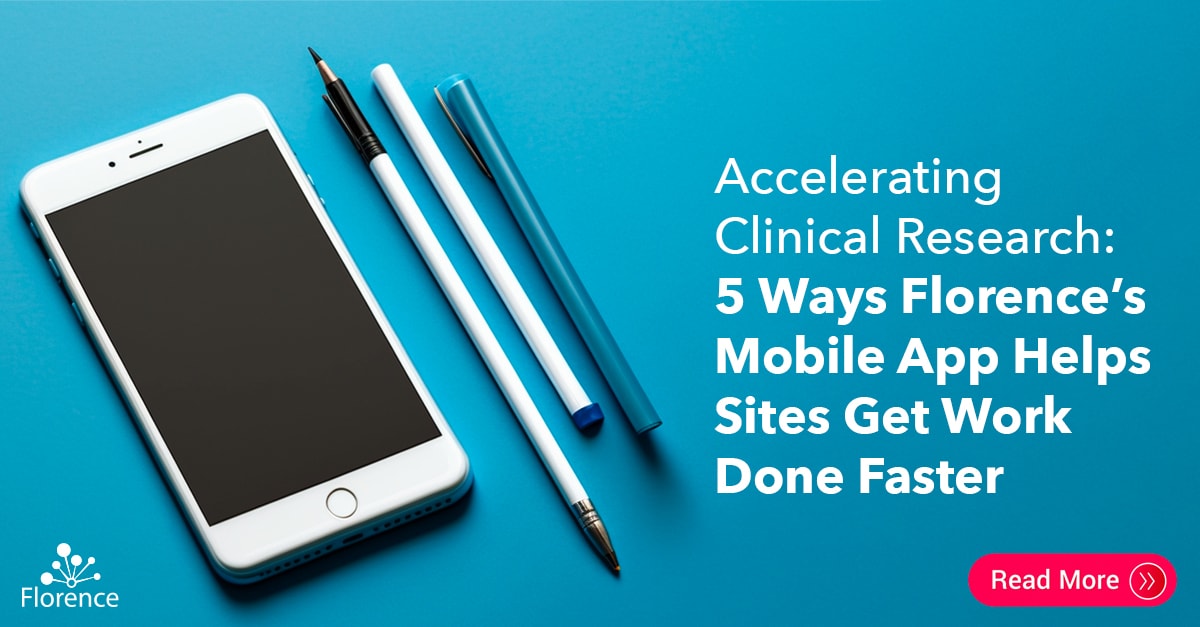 Saving time is crucial in clinical research. Falling behind schedule can delay regulatory approvals, miss patient recruitment opportunities, and even result in intellectual property loss. That's why it's so important to streamline workflows and eliminate unnecessary delays. Florence Healthcare's newest mobile app does just that.
Here are five ways Florence's Mobile App enables research to move faster and stay compliant:
1. Access research documents from anywhere
Research staff can access Florence Healthcare Mobile App documents from anywhere, at any time. This means that staff can quickly review and sign off on documents, even if they're away from their desk. There's no need to learn a new system since the app mirrors the traditional desktop experience.
2. Review and sign documents securely
Secure signing is enabled through the Florence Healthcare Mobile App with just a mobile device. Smartphones and tablets can be used to review and sign documents. This eliminates the need to wait outside a PI's office with a paper form, which can cause delays and slow down the study process.
3. Enable biometrics and touch ID for electronic signatures
The app supports biometric and touch ID for signatures, which makes the signing process fast and compliant. Investigators can sign quickly and securely, without having to go through a cumbersome login process. This means that studies can keep moving forward, even if a PI is running errands or attending to other duties.
4. Keep studies moving forward
The Florence Healthcare Mobile App enables research sites to keep studies moving forward, even when staff members are away from their desks. By using the app, staff members can quickly review documents, sign off on them, and approve logs. This eliminates bottlenecks and unnecessary delays, which can be critical in the fast-paced world of clinical research.
Finally, the Florence Healthcare Mobile App allows research sites to maintain compliance with regulatory requirements. The app uses biometric authentication to ensure that digital workspaces are private and compliant, without adding additional time or steps to the process. This means that research sites can be confident that their digital workflows are secure, while still keeping studies on track.
Florence Healthcare Mobile App is a powerful tool that can help research sites get more done. It keeps studies moving forward by letting staff access and sign documents from anywhere, using biometrics and touch ID. Whether you're a PI or a member of the research team, the Florence Healthcare Mobile App is a valuable asset that can help you streamline workflows, maintain compliance, and get work done faster.
The Florence Mobile App is included in Florence's Site Enablement Platform for sponsors, CROs and sites. Set-up a demo to learn more.