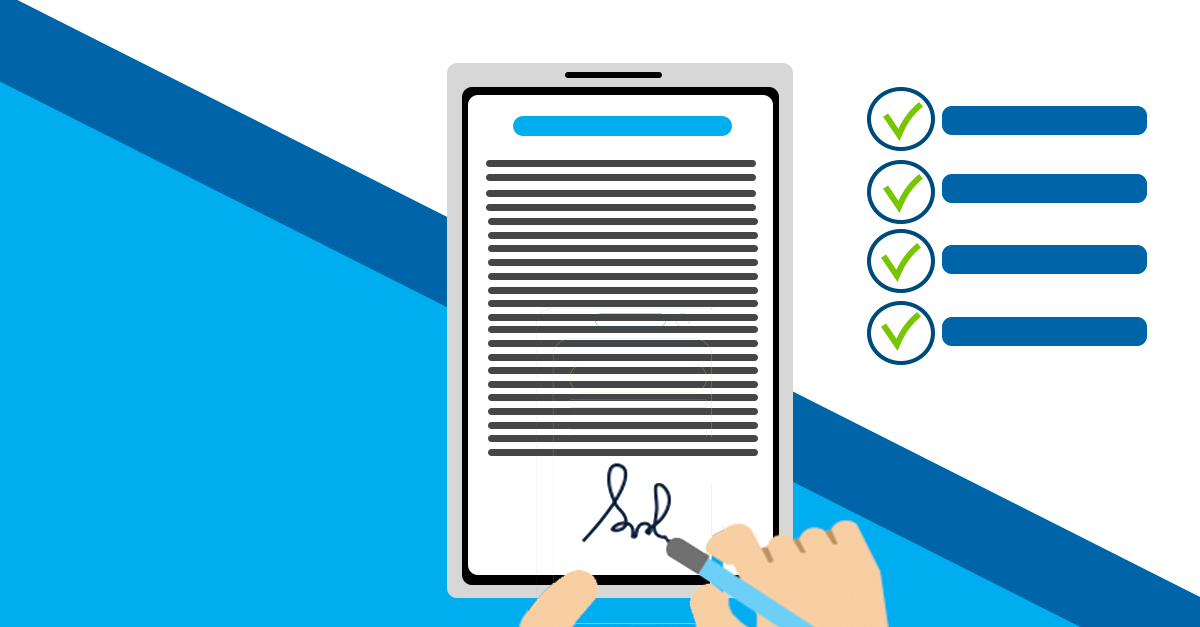 eConsent, software that lets trial participants read and sign informed consent documents online, has exploded in popularity. As of the end of 2022, 88% of sites use or plan to use eConsent applications.
If you choose the right eConsent software, you can improve patient experience, reach more participants, and reduce how much time staff members have to spend on administrative tasks like printing and filing.
But if you choose the wrong eConsent solution, you could end up with software that lacks essential features and isn't in compliance with 21 CFR Part 11. Check out this guide to learn how eConsent can help your site and what essential features you should look for when you choose your eConsent solution.
Why do you need eConsent?
Many sites started using eConsent during the pandemic. Clinical research staff who were working from home couldn't bring paper forms to patients, especially patients who had COVID-19, and quickly adopted software to solve the problem.
Once vaccines were available, sites began seriously thinking about their eConsent technology instead of using quick workarounds. By July 2021, 75% of research sites either used or were looking into eConsent, and by the end of 2022, that number rose to 88%. So what prompted sites to keep using or develop an interest in eConsent?
1. Improve participants' experiences
eConsent can help participants understand informed consent documents, which can lead to less loss-to-follow-up. A survey by CISCRP found that around 14% of participants don't complete an entire clinical trial. This is a major issue, because a high loss-to-follow-up rate threatens the validity of clinical trial results.
Participants could drop out of a clinical trial for a variety of reasons, from personal events to concerns about transportation or side effects. But CISCRP's surveys suggest that failure to understand informed consent documents has a direct connection to loss-to-follow-up.
35% of participants who dropped out of a clinical trial thought the informed consent document was hard to understand, versus 16% of participants who completed the trial. 36% of participants who dropped out also said their questions about informed consent were not answered, while only 11% of participants who stayed in the trial felt their questions were not answered.
2. Allow participants to consent in a comfortable environment
Sites will retain more participants if they make informed consent documents easier to understand. eConsent apps can help.
61% of participants find electronic consent forms very easy to understand, while only 41% find paper consent forms very easy to understand.
Morgan Oates, the Regulatory Coordinator for Levine Cancer Institute at Atrium Health, noted in a short video interview that participants often didn't want to stay for an hour after a doctor's appointment to fully read and sign the consent form, especially if they had other obligations that day. They also hesitated to take a form home, knowing they'd have to make a second appointment to bring it back.
But with eConsent, participants can submit the form from home without an additional visit. Oates notes that "the participants are at home, in comfort, and they can really relax and understand the consent form."
The ability to slowly go over forms at home and to share them with loved ones makes eConsent forms easier to process than paper ones for many participants.
3. Increase participant enrollment
Many research sites want to improve the diversity of their participant population. To achieve this goal, sponsors and sites have started holding decentralized/hybrid trials, trials that incorporate technology and can take place at a variety of locations.
"We need to reach a wide population, including those not always reached by clinical trials," says Mason McLellan, Clinical Research Coordinator for the Cancer Early Detection Advanced Research Center (CEDAR) at Oregon Health & Science University, in a recent video interview.
eConsent doesn't just allow participants to fill out consent forms at home–it also empowers coordinating centers to work with smaller community sites.
"We want to open sites in other cities, and by having one central consenting system, we can be consistent across all sites," McLellan said.
eConsent's ability to empower community sites is important, because Deloitte found that
decentralized trials lead
to a 30-50% reduction in participant recruitment time, a 90% increase in retention rates, and a 97% increase in patient interest. eConsent can help make decentralized trials a reality and increase participant enrollment in the process.
4. Cut down on paperwork
After talking with current customers about their paper consent processes, we estimate that eConsent will save one hour of paperwork time per consent. Before eConsent, McLellan described a lengthy process of scanning paper eConsent forms into medical records, then filing the paper forms in huge filing cabinets.
With eConsent, OHSU can simply send out electronic forms and then store the completed ones within their eConsent program or online study binder.
eConsent also makes it easier to update consent forms. The central site can change a form and immediately have those changes show up within the eConsent platform across their entire site network. This allows site staff to spend more time interacting with participants and less time printing or copying new versions of forms.
5. Stay compliant
Quorum Health reported that from 2011-2016, the FDA found 214 errors related to informed consent during inspections. A good eConsent platform comes with features to help you stay compliant with 21 CFR Part 11, informed consent regulations, and HIPAA.
When you're examining an eConsent platform, ask about audit trails and version control so you can see who has uploaded or signed new informed consent docs. These features will also make it easy to compare the differences between older informed consent documents and newer ones.
Audit trails and version control can even help you save time when you're preparing for inspections. Instead of pulling out binders to find consent forms, making sure they're the right documents, and scanning and emailing them to monitors, you can give monitors permission to view your latest informed consent documents online.
What should you look for in an eConsent platform?
Although plenty of software offers the ability to create and sign forms, not all software has the compliance and workflow features that clinical research sites need. An effective eConsent solution should:
1. Meet participants where they are
Search for eConsent software that's participant-friendly, even for participants who aren't familiar with tech. eConsent apps should have a simple, intuitive interface that lets participants view, sign, download, and share their informed consent documents with just a few clicks.
Oates said ease-of-use was Levine Cancer Institute's number-one concern when choosing an eConsent platform. They wanted software that participants could log into and understand with minimal guidance.
eConsent should also work on smartphones, tablets, or computers. Some participants may prefer to view the form on their computer at home, while others may want to look at it on their phone while at the site or hospital.
2. Match your site's workflows
You want an eConsent platform that lines up with the workflows your site already uses. If you choose the same vendor for eConsent and eRegulatory, you can log into both programs with the same log-in information, making it easy to add all of your users.
The right eConsent program will also let you track where participants are in their informed consent process. You should be able to see which participants haven't submitted their documents and whether or not participants are using the latest version of the consent document. This will help you catch compliance mistakes before they can slow down studies.
3. Work within Part 11, HIPAA, and IRB standards
Clinical research sites need an eConsent solution that will be accepted by their Institutional Review Board (IRB) and that is in compliance with FDA 21 CFR Part 11 and HIPAA in the U.S. or international regulations like GDPR. Oates mentioned how important Part 11 compliance was when her site purchased Florence eConsent.
eConsent platforms should limit who can log into the application, have options to verify identity, and give users specific permissions. These permissions should let the site control which users can see blank or completed documents and which users can sign documents. eConsent software should also offer audit trails so you can view who has uploaded new consent documents and when.
Following Part 11, HIPAA, and other compliance standards will always require action from the site and sponsor. But a compliant eConsent platform and a vendor who's willing to serve as your partner can go a long way toward keeping you compliant.
Want to know more about eConsent?
The right eConsent program can help you reach more participants, cut down on paperwork, and give trial participants a better experience, which will make your site more appealing to sponsors. But you need to find eConsent that's participant-friendly, designed with research sites' workflows in mind, and compliant with Part 11 and HIPAA standards.
If you'd like to learn more about what to look for in an eConsent application, check out our eConsent capability checklist or our interviews with eConsent users Mason McLellan and Morgan Oates.
---
---
References
CISCRP (2019, December). 2019 Perceptions and Insights Study. Boston, MA. https://www.ciscrp.org/wp-content/uploads/2019/12/Participation-Experiences-04DEC-1.pdf
CISCRP (2013, September). Report on Ineligible Participants and Those Who Terminate Participation Early. Boston, MA; CISCRP. https://www.medavante-prophase.com/wp-content/uploads/2018/09/2013_ciscrp_study_ineligible_participants_and_those_who_drop_out.pdf
Dettori, J. (2011). Loss to follow-up. Evidence-Based Spine-Care Journal, 2
(01), 7–10. https://doi.org/10.1055/s-0030-1267080
Jones, R. (2021, August 18). Council post: Addressing the clinical trial industry's participation problem: What role can academic medical centers play?
Forbes. https://www.forbes.com/sites/forbestechcouncil/2021/08/18/addressing-the-clinical-trial-industrys-participation-problem-what-role-can-academic-medical-centers-play.
Levy, V. (2021, June 25). 2021 global life sciences sector outlook
. Deloitte. https://www2.deloitte.com/global/en/pages/life-sciences-and-healthcare/articles/global-life-sciences-sector-outlook.html.
MD Group. (2020, November 25). Why we need to improve diversity in clinical trial participants
. https://mdgroup.com/blog/why-we-need-to-improve-diversity-amongst-clinical-trial-participants/.
Medidata Solutions. (2018, November 1). Putting patients first – E-CONSENT in clinical trials. MassDevice. https://www.massdevice.com/putting-patients-first-e-consent-in-clinical-trials/.
Sharpe, T. J. (2019, June 18). Adopting econsent to better patient experience in clinical trials
. Clinical Leader. https://www.clinicalleader.com/doc/adopting-econsent-to-better-patient-experience-in-clinical-trials-0001.