Free Download: State of the Industry | eClinical Solutions Report
This State of the Industry report, created by First Analysis, a leading research firm, recently found clinical trial complexity has increased by nearly 86% in the last ten years. That means more paperwork and documents, increasing expenses, slower startup, reduced study capacity, and ultimately, less time spent advancing cures.
Their report also finds that complexity and demand grows, technology is evolving to solve these challenges. First Analysis's report on eClinical Solutions proves that tools like Florence eBinders™ are leading to significant cost and time-saving benefits.
A few of the reports other highlights include:
 70% of all trials experience study startup delays.
An average clinical trial uses 25-30 different types of workflow solutions
eSource will replace EDC in the next 5-10 years as the primary data capture solution
72% of sites are still using spreadsheets to track study startup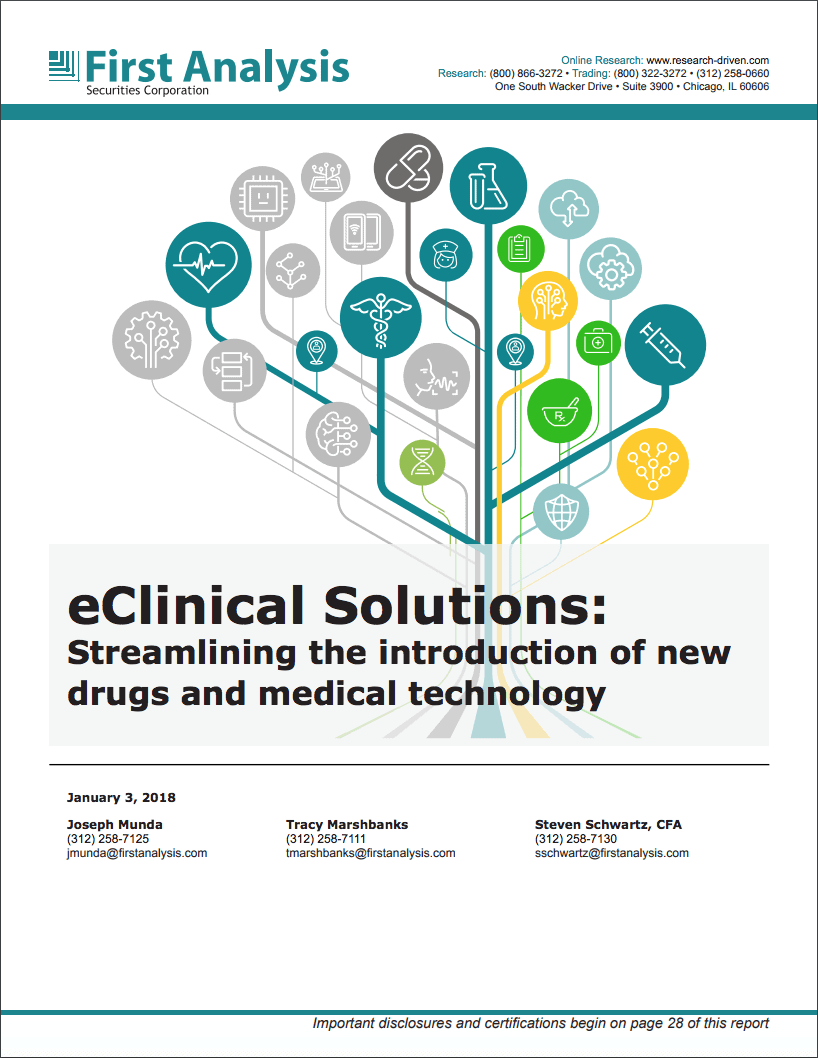 "Historically, clinical trial industry stakeholders have been slow to adopt new technologies. The highly regulated nature of the development and approval of new medicines has resulted in an understandable level of conservatism toward changing processes.
Despite the challenges, sponsors, contract research organizations (CROs), and regulatory agencies worldwide are committed to improving R&D efficiency, most notably by making greater use of technology-enabled software called eClinical solutions.
These eClinical solutions are increasingly viewed as being essential to manage trial data requirements, reduce development costs, support faster go/no-go decisions for potential new drug candidates, and increase efficiency throughout the clinical trial process."