For those who wear multiple hats.
Our eTMF has you covered.
Flexible. Compliant. Easy-to-use. Investigator Approved.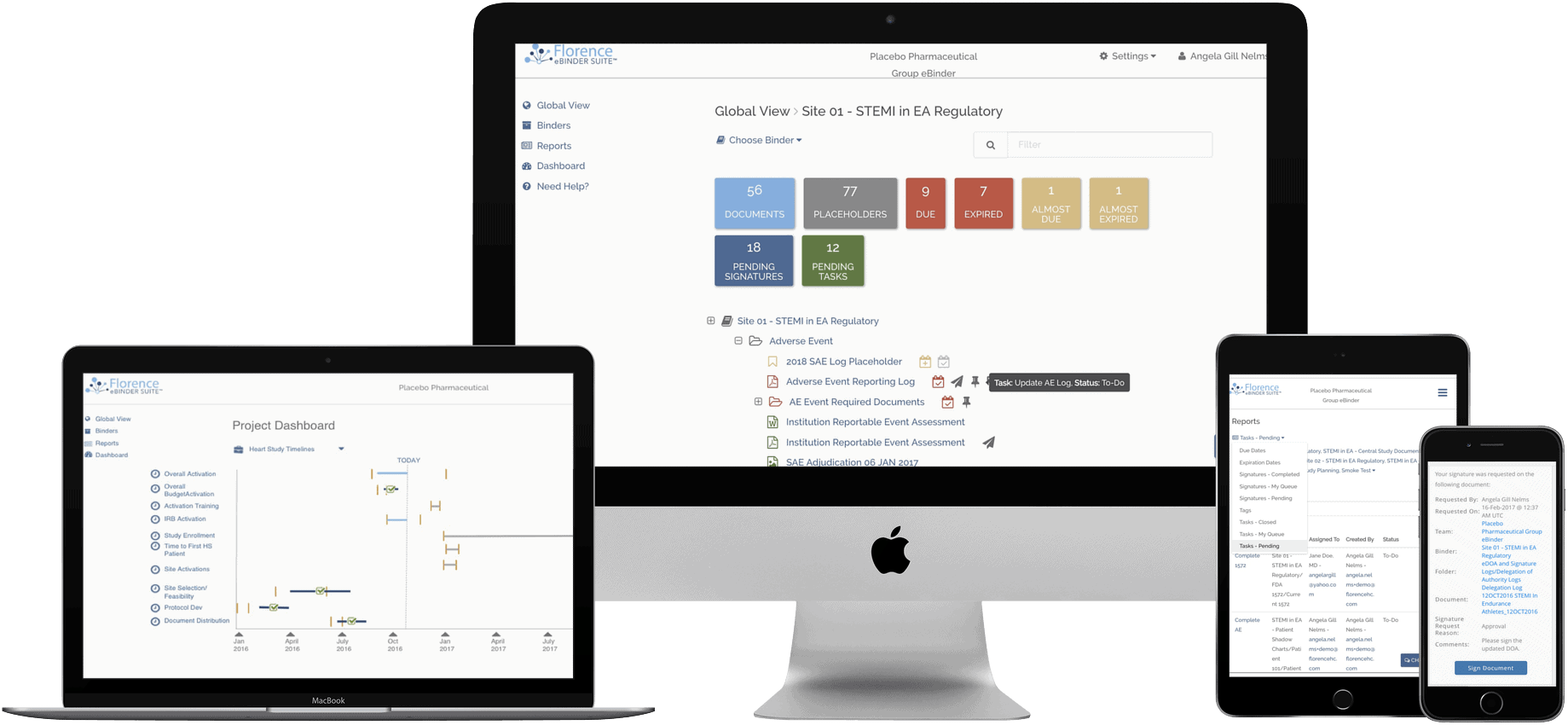 The most flexible and easy-to-use eTMF available.
Whether you are just starting out with an eTMF and need basic functionality, or you're rapidly growing and need to expand to capabilities like remote site oversight and real-time inspection readiness, we've got you covered.
Featuring the #1 Site Collaboration Workspace
Deploy a digital workspace trial sites actually love to use.
More than 3,500 principal investigators approve of and are active in the Florence eTMF Site Workspace. Why does this matter to you?