Transform Your Investigator Site File Workflows with the #1 eISF, eRegulatory, and eSource Solution on the Market.
Accelerate your research with Florence eBinders™. Secure. Compliant. Intuitive.
Trusted by 6,200 Research Sites around the Globe.
"Florence stood out amoung vendors for two things: Florence is easy for Principal Investigators to use, and the Florence team made adoption and onboarding simple. Our team loves the platform!"
Join 6,200+ clinical trial sites scaling capacity and accelerating research with Florence eBinders.
Eliminate inefficient document workflows wasting time and money, limiting your ability to scale and attract new studies.
Florence eBinders integrates all of your clinical trial systems, automates regulatory processes, reduces contract negotiation time, tracks study progress, and enables secure remote monitoring.
Join our growing network of over 5,000 research teams.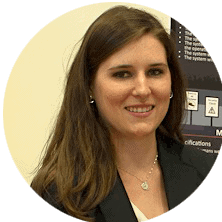 "We manage multicenter studies and eBinders gives us the power to be several places at once. It works really well for remote regulatory document review and enrollment approvals, and as a result gets sites up and running quickly."
Ashely Friend
Clinical Trials Manager, Mount Sinai (Read the Case Study)
Designed for Researchers
Rated as the most user-friendly and flexible eRegulatory solution in the industry, Florence eBinders is trusted by thousands of principal investigators, research sites, cancer centers, academic institutions, sponsors, medical device manufacturers, and CROs around the globe.
 Clear insights into what needs to be done

Global view of all of your studies in one place.
Actionable tasks to keep you on track.
No more losing documents or forgetting deadlines.
Easy-to-use and flexible for your entire team.

 
 Fully compliant, easy-to-use, eSignatures

Signing documents is a breeze with our eSignature tool.
Actionable workflows that eliminate repetitive tasks like requesting signatures, notifying users, and chasing down documents.
Intuitive "sign and go to next" feature enables easy step-by-step process for signing documents.
Fully compliant and accepted by regulatory bodies and sponsors.

 
 Project management tools accelerate study startup and progress 

Know where all your studies are and which ones are off track.
Easy visibility into multi-site studies.
Stay on track with study startup and anticipate potential delays.
Uncover bottlenecks and reduce barriers to startup.

 
 Enable true remote monitoring with audit trails

Full document and binder audit trails track views and changes.
Grant remote access to sponsors, IRBs and regulatory bodies.
Seamlessly manage how and when monitors can access particular binders and documents.
Easily and automatically redact parts of files and binders.

 
 Eliminate redundant processes with complete system integration

Connect with CTMS, EMR, eTMF, Email, and other tools you use.
Edit documents directly inside of eBinders

™.

Eliminate manual transfer of source documents with instantaneous uploads into a regulatory eBinder

™

.
Streamline communication with your CTMS saving you valuable time and reducing the risk of compliance errors.
Forward emails directly into the appropriate site/study binders.

 
Complete Online Document Management

Fully Compliant eSignatures

Remote Access for Sites, Monitors, and Auditors

Secure Permission-based Access Control

Flexible and Custom Binder Structures

Robust Project Management

Automated Filing of Centralized Documents into eBinders

Outlook Email Integration

Secure and Compliant Audit Trails
Rated the Easiest-to-use Solution

Clinical Trial Experienced Implementation and Support Team

Dashboard for Tracking Key Metrics

Unlimited Document Storage

Documents Linked to Single Source for Easy Version Updating

Long-term Archived Storage of All Documents and Structures

One-click eISF Study Download

Highest Security Cloud Storage

Secure Access from Any Device

Extensive Training for your Team

Detailed Library of Support and Training Documents
Ready to Learn More about Florence eBinders™?
Schedule a time to chat with one of our site implementation experts and discover how eRegulatory and eSource can support your research.