5 Strategies for Effective Clinical Trial Site Management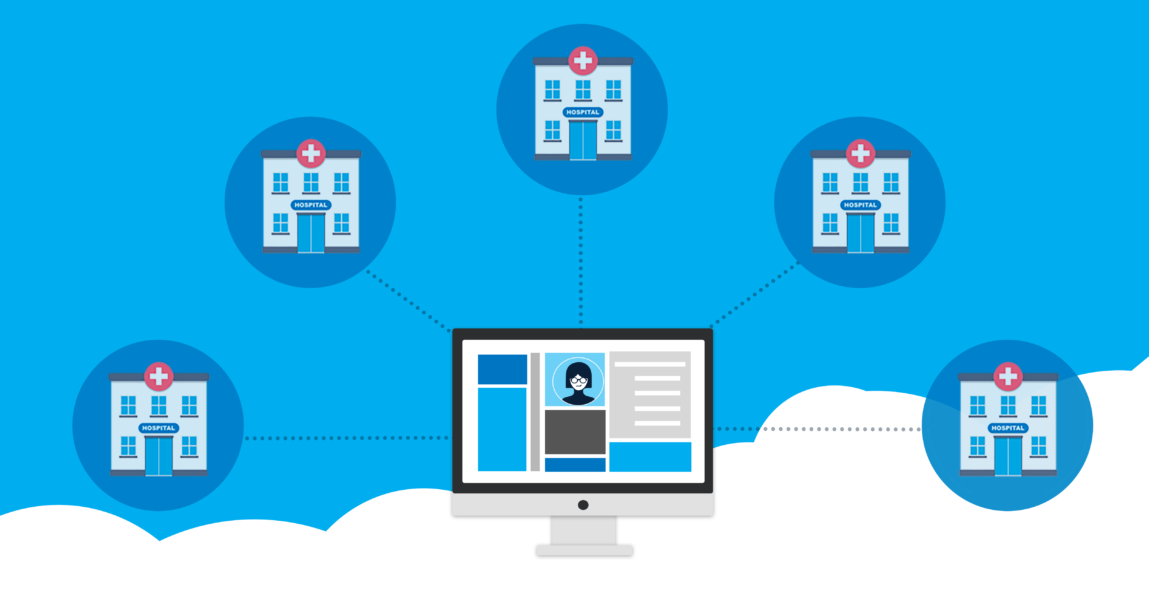 Clinical trial site management costs sponsors and CROs millions of dollars each year. One report estimated that completed clinical trials cost between $44 million and $115 million each.
Of those costs, 11-29% comes from paying administrative staff, while 9-14% comes from site monitoring and 9-16% comes from site retention. This means clinical trial site management makes up anywhere from 29%-59% of the total cost of a trial. If sponsors could cut down on these costs, they could save tens of millions per trial.
But how do you cut down on administrative and site monitoring costs without compromising the safety of your clinical trials?
Florence has worked with dozens of sponsors and CROs of different sizes, including major sponsors like Pfizer. Through these experiences, we've learned that Clinical Research Associates can make document management and monitoring faster without sacrificing regulatory compliance.
We've gathered a list of strategies used by other sponsors and CROs that can help CRAs manage sites, enable remote monitoring, and save millions without sacrificing regulatory compliance.
1. Find the tech you need for clinical trial site management
76% of sites and sponsors said most of their monitoring visits were remote in 2020, up from 18% in 2019. Though the switch to remote monitoring was accelerated by the COVID-19 pandemic, the industry isn't looking back—80% of sites now expect most of their monitoring to be remote by 2023.
To make remote monitoring feasible, sponsors and CROs need to establish a technological link with the sites they work with. As a first step, many sponsors turn to email or online storage drives. But these forms of tech aren't designed for clinical trials and often aren't secure or FDA-compliant.
Technology created specifically for clinical trials is more likely to comply with FDA regulations and ICH GCP standards. But you don't just need compliant software. You also need software that will align with your workflows and the workflows used by your sites.
2. Look for site-focused software
Some sponsors and CROs rely on sponsor-controlled portals to connect with their sites. But these portals add an extra step to document management. Sites have to store documents in their own workspaces, then upload those documents a second time to the sponsor portal.
This slows down studies, increases start-up times, and leads to frustration for sites, which may participate in fewer studies. To avoid these delays, sponsors and CROs have begun using site-focused software for clinical trial site management.
Site-focused software gives study sites their own workspaces where they can store documents and is built with sites' workflows in mind so they can complete studies faster. Sites can also grant their sponsors permission to view documents within the software for monitoring, SDV, and SDR.
Here are four characteristics you should look for when researching site-friendly software:
a. Ease of use
Sites should be able to figure out the new tech quickly. The vendor should also offer training and ongoing support for sites.
b. Site ownership
Sites should have a private eISF that they control, in compliance with regulatory standards. They can then give their sponsor permission to view, comment on, and even upload documents. Sponsors won't access the entire eISF, but they'll have access to all the documents and data they need to see.
c. Integrations
Ideally, the eISF you choose will be able to integrate with the EMR or CTMS that your sites already use. eISFs with an open API meet this qualification.
d. Site-focused vendor
Software vendors who started out serving sponsors and CROs may know your needs, but they might not be familiar with sites' workflows or what will make software easy to use for them. This can lead to sites not embracing the new software, which means you'll have wasted money, trials will move slower, and you won't be able to use remote monitoring.
3. Create a central hub for clinical trial site management
Clinical Research Associates often have an overwhelming number of sites and studies to supervise. Jumping between different software programs just to see each site's documents is confusing and time-consuming.
Good clinical trial site management software will give sponsors and CROs a central hub where they can see all of the documents their sites have shared with them, organized by study and by site.
When you're looking for software, ask the vendor to walk you through what your hub will look like when you log on each day. You should also find out whether the software has the following essential capabilities:
a. Remote study start-up
Clinical trial site management software should make it easy to build a study start-up kit with folders and placeholders to show where completed documents go. You can then deploy these folder structures and placeholders to all of the sites participating in a study.
Since 70% of clinical trials experience start-up delays, cutting down on study start-up time can dramatically speed up trials. Letting sites quickly see which documents need to be completed has sped up start-up time for Florence's customers by roughly 40%.
Remote start-up kits and defined processes can also help sponsors reach sites that have traditionally been left out of clinical trials. With remote start-up, you can share your expertise with sites on the other side of the country or even the other side of the world. This lets sponsors and CROs reach underserved patients who may not have had the chance to participate in research before.
b. Document and data exchange with sites
If sites can instantly share updated documents and data with you, you won't have to waste time emailing them about missing information and waiting for a response. Instead, you can log onto your hub, see sites' latest documents, and leave notes on what sites need to update.
Some clinical trial management software also lets you conduct remote SDV and SDR. 97% of research already use or plan to use remote SDR, and 94% use or plan to use remote SDV. Consider clinical trial site management software that gives sites the ability to upload source data as well as documents. They can then share that data with you to make remote SDR and SDV easier.
4. Conduct remote monitoring visits
Once you've set up your clinical trial software, your sites will have private eISFs and you'll have a central hub where you can see the documents they've shared with you. That means you're now ready to conduct remote monitoring visits.
Our 2020 State of the Industry Survey showed that 83% of sponsors expect most monitoring to be remote by 2023. But a June 2021 study by WCG suggested remote monitoring is growing even faster than that, with 97% of research sites using or expecting to use at least one remote monitoring tool to communicate with sponsors.
Though remote monitoring's growth was kickstarted by the pandemic, it continues to grow because of the benefits it's shown for sponsors, CROs, and sites. With remote monitoring, you can:
a. Save time
In the past, Clinical Research Associates spent 18% of their time–roughly 7.5 hours per week–traveling to meetings and monitoring visits. This means that for every monitoring visit conducted remotely, CRAs get nearly an entire business day back. Remote visits also allow CRAs to focus on the essential aspects of monitoring, like SDV and SDR, instead of on booking flights, hotels, and conference rooms.
b. Track site study progress
With remote monitoring, CRAs can check on sites quickly and frequently instead of waiting for rare, longer visits. With an effective software program, you can set up workflows that show sites which tasks and documents to complete, assign and track electronic signatures, and leave questions or comments on documents.
If a site has incomplete documents or missing data, you might also be able to leave them notes about the problem before it becomes a serious compliance risk.
c. Staying compliant
Clinical trial site management software can make it easier for sites and sponsors to follow compliance and privacy regulations like FDA 21 CFR Part 11, HIPAA, GDPR, and ICH GCP. Search for software vendors who understand these regulations and are willing to serve as active partners in meeting your compliance needs.
You should also ask your software vendor about what compliance features the software includes and how you can use them. For example, compliant software might have audit trails that let you see who has made changes to documents and when those changes were made.
Your clinical trial hub should also come with permission controls that limit what users can do and see. Finally, clinical trial software needs to include long-term document storage to comply with regulatory requirements.
5. Communicate often with the FDA or other regulatory bodies
In addition to helping sponsors communicate with sites more quickly, clinical trial site management software can help sponsors communicate with the FDA or other regulatory agencies that examine their trials.
Regulatory bodies need to see dozens or hundreds of pages of documentation before they will approve a new drug or device. CRAs can spend less time compiling relevant documents and data for Investigational New Drug Applications when all of that data is stored in one secure online portal.
a. Ask for guidance throughout the drug approval process
The FDA encourages sponsors and CROs to ask for feedback about their clinical trials before submitting their final Investigational New Drug Applications. This prevents you and your sites from wasting time on trials that aren't likely to be approved.
In their guidelines, the FDA offers to provide feedback on whether there is enough technical data to support a clinical trial, a trial's design, and whether a trial will create enough data for an application.
Other regulatory bodies may also be willing to provide feedback to sponsors. But to communicate with any of these organizations, sponsors need quick access to accurate trial documents and data.
Clinical trial site management software lets you log into a secure platform and quickly download the documents you need. You can then send those documents to your regulatory authority by email or through their online portal.
b. Keep accelerated approval moving
The majority of new drugs now go through an accelerated approval process. 64.2% of drugs that received FDA approval from 2015-2017 went through one of the FDA's four accelerated approval tracks.
But even during an accelerated process, clinical trials can slow down because of missing documents or data. Clinical trial site management software prevents these slowdowns by ensuring you have the latest versions of your site's documents and data available from any computer.
c. Protect participant privacy
Since regulatory agencies don't request participants' names except under extraordinary circumstances, sponsors almost always need to redact documents before sending them to regulatory authorities. But manually redacting participant information can slow down the approval process and create extra work for CRAs.
If sponsors choose clinical trial site management software with redaction tools, CRAs and sites can redact PHI or set PHI to only be visible to certain users. When it's time to submit documents to regulatory bodies for approval, you'll know that all of those documents have already been redacted.
Making Clinical Trial Site Management More Efficient
Sponsors need to focus on ensuring their new treatments are safe and effective and on getting those treatments approved by regulatory authorities. But far too often, CRAs spend their time mired in repetitive paperwork or emails instead.
The right clinical trial site management software can help you concentrate on essential monitoring activities like SDV instead of on endless email chains. By embracing tech, your sponsor or CRO can make clinical trial site management more efficient without sacrificing the safety and efficacy of your studies.
Want to learn more about how technology can transform your clinical trial site management? Check out our free course, Digital Research Foundations, where you can advance your career by learning about privacy, standard operating procedures, and change management for digital clinical research.
References
FDA. (2017, December). Best Practices for Communication Between IND Sponsors and FDA During Drug Development. Silver Spring, MD; FDA.
FDA. (2018, February 23). Fast track, breakthrough therapy, accelerated approval, priority review
. U.S. Food and Drug Administration. Retrieved September 20, 2021, from https://www.fda.gov/patients/learn-about-drug-and-device-approvals/fast-track-breakthrough-therapy-accelerated-approval-priority-review.
FDA. (2018, September 6). Sponsor-investigator-IRB relationship
. U.S. Food and Drug Administration. Retrieved September 20, 2021, from https://www.fda.gov/regulatory-information/search-fda-guidance-documents/sponsor-investigator-irb-interrelationship.
Getz, K. A. (2012, July 1). Flying blind on CRA workload, time demands. Applied Clinical Trials. Retrieved September 20, 2021, from https://www.appliedclinicaltrialsonline.com/view/flying-blind-cra-workload-time-demands.
Sertkaya, A., Birkenbach, A., Berlind, A., & Eyraud, J. (2014, July 24). Examination of clinical trial costs and barriers for drug development
. ASPE. Retrieved September 20, 2021, from https://aspe.hhs.gov/reports/examination-clinical-trial-costs-barriers-drug-development-0.
WCG Clinical. (2021, August 27). Clinical trial insights from the WCG knowledge base. WCG Clinical. Retrieved September 20, 2021, from https://www.wcgclinical.com/covid-19/covid-19-trial-insights/.
Zhang, A. D., Puthumana, J., Downing, N. S., Shah, N. D., Krumholz, H. M., & Ross, J. S. (2020). Assessment of clinical trials supporting US Food and Drug Administration approval of Novel Therapeutic Agents, 1995-2017. JAMA Network Open, 3