Top Considerations When Choosing eConsent Software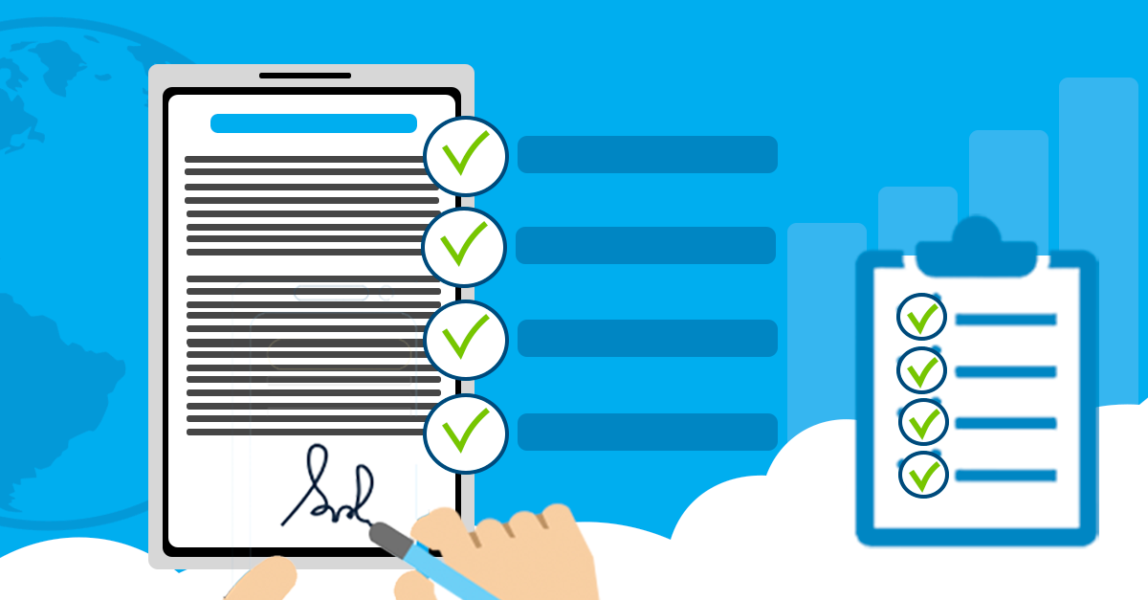 75% of research sites either already use eConsent or plan to use it in the near future. That means the question is no longer "does my site need eConsent?" but "which eConsent platform do I need?"
If your site improvised a way to do electronic informed consent during COVID, it's now time to think about a sustainable solution you can use with confidence when the pandemic is over. That means figuring out what separates a good eConsent solution from a mediocre one.
81% of recent studies about electronic consent have focused on ethics, legality, and compliance, while 67% have focused on user experience, and 33% have focused on scalability across sites and sponsors. The amount of time and funding put into these studies suggests sites have three main concerns about eConsent: whether it's compliant, whether it works well for participants, and whether it works well for research staff.
We've compiled this guide to help research sites find the eConsent software that's right for them.
Here are a few qualities to search for when you're ready to invest in an eConsent platform. (And a few movie references to make the process a little more fun.)
1. Compliance
In 2020, sites needed to find an eConsent solution quickly, which led some sites to adopt non-compliant online signature programs. Long-term, no site can afford to use an eConsent or eSignature solution that isn't compliant with the Global Data Protection Regulation, ICH Good Clinical Practice, and federal regulations in their country.
Sites deserve an eConsent product that complies with FDA 21 CFR Part 11 (in the U.S.) or relevant eSignature regulations in their countries. Sites also need software that offers version control and that has a history of receiving IRB approval. Morgan Oates of Levine Cancer Institute said that when her site chose eConsent, one of their top concerns was making sure it was Part-11 compliant.
a. Avoiding the (phantom) menace of signature errors
Our compliance team helped us create an infographic so you can determine whether an eSignature system complies with FDA 21 CFR Part 11. Many of the regulations around Part 11 are similar to EU GMP Annex 11 and eSignature regulations in other countries. You should always ask potential eConsent vendors if their program offers compliant eSignatures in your country.
Software that doesn't comply with Part 11, Annex 11, or other eSignature regulations could lead to monitors finding mistakes at your site or regulatory agencies finding errors during inspections. This is why it's so important to make sure your software vendor is compliant.
The good news is that as long as your software follows Annex 11, Part 11 and similar regulations, electronic signatures are often more accurate than paper signatures. When patients sign using an eConsent program, their signature will automatically appear in the correct location with the correct time and date. The software can also make sure participants have added all necessary signatures before they sign out of the program.
b. Attack of the clone(d documents): why you need version controls
A good eConsent program will have a version control system so you can always tell if you're showing patients the latest informed consent document. When paper consent forms undergo updates after a trial begins, the risk of research staff copying or printing an outdated form increases.
By protecting you from using outdated forms, eConsent can lead to fewer findings during inspections, increased transparency, and less work for research staff. You can also see which patients still need to review their forms and which participants have signed outdated forms so you know when re-consenting is necessary.
The Cancer Early Detection Advanced Research Center at Oregon Health & Science University recently adopted eConsent. Mason McLellan, a Clinical Research Coordinator, said one of the main reasons was the ability to use a central consenting system across multiple sites.
"We want to open sites in other cities, and by having one central consenting system, it makes it consistent for all the sites," he said. "We can make changes or updates and reconsent patients."
In addition to version control, a good eConsent system will offer an audit trail so you can see when documents were updated and who uploaded a new form. This will make it easy for you to keep track of documents for your sponsor, IRB, or regulatory body.
c. Stop the revenge of non-compliant systems
Although some sponsors may have been lenient about non-compliant eConsent at the beginning of the pandemic, that leniency period has ended. If you've been relying on a system that wasn't originally made for clinical trials, it's time to look into eConsent software that was designed with ICH GCP and federal regulations in mind.
Before you select a software vendor, ask them what sponsors, CROs, and research sites they've worked with in the past. You'll also want to make sure your Institutional Review Board accepts the software.
Most companies that specialize in creating technology for the clinical trial industry are well-versed in the regulations you need to be compliant with. That's why you should choose an eConsent vendor that already understands the clinical trial industry.
An experienced vendor will also help you update your Standard Operating Procedures (SOPs) to reflect the changes that come from switching to eConsent. Sites can then have those SOPs approved by their sponsors and IRBs.
2. Ease of use for participants
Once you know your eConsent system is compliant, you need to know it will be easy for participants to understand and use. The FDA allows eConsent to take place at both the research site or a remote location, like the participant's home. That means you need an eConsent system participants can easily use on their smartphone or tablet.
a. A new hope for patient comprehension
Federal guidelines already recommend that IRBs and investigators write informed consent forms at an 8th-grade reading level. But eConsent can make forms even more accessible by giving patients the time they need to fully understand the forms they're filling out.
The FDA requires that patients have time to think about participating in the study and to receive answers to their questions. Research sites can meet these requirements at the research site or via telehealth calls. However, one study found that patients felt they could go at their own pace and have more control over the consent process when they used eConsent at home.
Unfortunately, Mason McLellan of CEDAR at OHSU noted that many patients tried to avoid taking paper forms home so they wouldn't have to make an additional trip to return them. eConsent removes this barrier, letting patients "go through consent at their own pace, in their own language, in their own home."
This extra time can be especially valuable for people with vision-related or learning disabilities, as well as for people who speak English as a second language. Being able to spend more time reading over the form or talking to loved ones can help them understand the form better without feeling the pressure to rush through it.
b. eConsent strikes back (with more information)
The FDA says that it's acceptable to provide hyperlinks or supplemental information, like graphics, annotations, or quizzes, within eConsent forms. Some participants, including minors, said they had an easier time understanding forms that came with additional information.
However, it's important to note that if you use supplemental information, you'll need to consistently update it as well as the forms. Participants also vary in how much information they want to receive: one study showed that participants were almost evenly split between those who craved additional information beyond the consent form and those who were overwhelmed by further information.
One solution is to keep additional eConsent materials optional. This ensures that clinical research sites don't get overwhelmed by the need to update quizzes or videos if they don't have the staff for it. It also ensures that participants won't become overwhelmed by additional facts outside of the essential info in the consent form.
c. Return of the in-person interaction
Some participants may worry about using eConsent, especially those who are unfamiliar with computers and tablets. One study found that among adults, those closest to age 18 were most comfortable with eConsent technology, and participants became less comfortable as they got older.
Sites who use eConsent also need to reckon with economic inequities. Although technology can provide more access to people of color and people in rural areas far away from academic medical centers, it can also create problems for people who don't have WiFi, smartphones, personal computers, or tablets. Racial minorities and people living in rural areas were overall more likely to report these concerns.
Research sites and their staff could hold the solutions to these problems by offering flexibility. Morgan Oates of Levine suggests that sites can provide technology to patients who don't have it or offer to go over the technology in person at the site. Then, the patient can take the form home to fill it out and turn it in.
3. Dedication to research sites
Research sites must choose software built with their needs in mind. Though eConsent can save staff time on printing, copying, and scanning forms, the wrong eConsent software can use up those time savings with extensive training requirements and confusing workflows. You need flexible, easy-to-use software designed specifically for research sites to have a good return on your investment.
When you're researching software vendors, ask them for details about the training they offer. Your vendor should provide an implementation plan with live meetings, a help desk with training documents or videos, and assistance with drafting Standard Operating Procedures (SOPs.)
These resources will help you get the software up and running quickly. You'll also have smart, streamlined processes for the future so you don't get bogged down by tech issues.
Research professionals want to make eConsent easy to use for their participants. But to accomplish that goal, software vendors first need to make software easy to use for research sites.
Make a Plan for Choosing Your eConsent Software
eConsent software can transform study start-up by making informed consent documents more compliant and more participant-friendly. But if you've been using software that wasn't built for clinical trials, you run the risk of regulatory errors and confusion at your site.
To continue using informed consent effectively, you need to seriously consider the software you'll use. Want to learn more about selecting an effective eConsent software? Check out our eConsent capability checklist and our interviews with eConsent users Morgan Oates and Mason McLellan.
References
Chen, C., Lee, P. I., Pain, K. J., Delgado, D., Cole, C. L., & Campion, T. R., Jr (2020). Replacing Paper Informed Consent with Electronic Informed Consent for Research in Academic Medical Centers: A Scoping Review. AMIA Joint Summits on Translational Science proceedings. AMIA Joint Summits on Translational Science, 2020, 80–88.
FDA. (2020, May 5). Use of electronic informed consent questions and answers
. FDA. Retrieved October 22, 2021, from https://www.fda.gov/media/116850/download.
Harle, C. A., Golembiewski, E. H., Rahmanian, K. P., Krieger, J. L., Hagmajer, D., Mainous, A. G., & Moseley, R. E. (2018). Patient preferences toward an interactive e-consent application for research using electronic health records. Journal of the American Medical Informatics Association : JAMIA, 25
(3), 360–368. https://doi.org/10.1093/jamia/ocx145
Transcelerate. (2017, November). eConsent implementation guidance
. Transcelerate Biopharma. Retrieved October 22, 2021, from http://www.transceleratebiopharmainc.com/wp-content/uploads/2017/11/eConsent-Implementation-Guidance.pdf.