How "frontier sites" and hybrid clinical trials can help research sites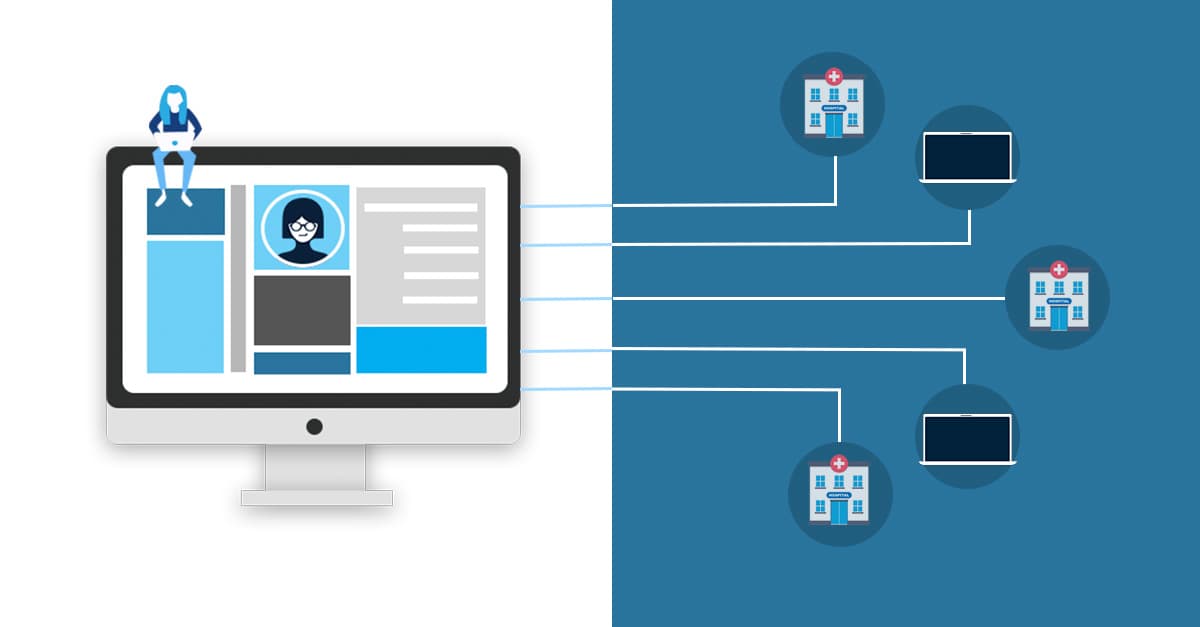 The number of clinical trials has increased rapidly since 2020. 2021 saw a 14% increase in trial starts over 2020 and a 19% increase over 2019. And while 2020 was far from a typical year, the clinical trial industry is expected to see 5.8% annual growth every year from 2022-2030. Yet research sites are already overworked.
Sites saw turnover rates as high as 50% in 2021. With the number of trials growing and the number of available staff dropping, many sites have anywhere from 30-70 trials sitting in their backlog, waiting to be activated.
These backlogs can be devastating for patients waiting for new treatments. To keep up with the growing number of clinical trials, existing sites will need support from new sites. But most academic medical centers and major hospitals in the U.S. already serve as clinical research sites. This means the clinical trial industry may need to embrace new, "frontier" sites like labs, local doctors' offices, and pharmacies.
This decentralized model, where trials are held at multiple locations instead of just major sites, can bring clinical trials to more patients than ever before. Still, running a clinical trial isn't easy, and neighborhood clinics or pharmacies often don't have the experienced staff and advanced facilities that academic medical centers do.
This is why hybrid clinical trials will only work if AMCs and experienced sites support less-experienced sites. Keep reading to learn how veteran sites can offer this support, and check out our webinar recording with Javara for more on the power of frontier sites.
Why new, frontier sites can help clinical research
Even if experienced research sites can make their trials more efficient, the number of clinical trials is growing so quickly that greater efficiency alone won't help sites keep up. 5,500 new trials started in 2021, and that number is expected to grow each year.
This is where new, frontier sites can help. Frontier or community sites could mean:
Community clinics

Pharmacies

Local physicians' offices

Labs
These sites can meet with patients to collect basic data like blood pressure or temperature, to discuss side effects patients might be experiencing, and to distribute new drugs or treatments.
This hybrid clinical trial strategy has two important benefits:
It lets experienced research sites focus on advanced patient procedures, data analysis, and regulatory documentation instead of routine activities.

It gives more patients access to clinical trials.

70% of patients

live more than two hours away from an academic medical center, but nearly every patient has access to a pharmacy or local doctor's office.
To see these benefits, large sites need to use technology to collaborate with frontier sites and form site networks.
Experienced research sites can distribute work to frontier sites
Frontier sites like pharmacies and clinics can manage routine patient check-ins and data collection. But investigators sometimes hesitate to work with less-experienced sites because of concerns about data integrity or patient safety. This is why remote access software is so important.
As James Allgood of Egnyte told WCG CenterWatch, "sites have figured out a reliable method of collecting and sorting data in a compliant way that works for sponsors. The best practice is for sites to store all of this data on a data management platform that they have control over so they can be sure of the security compliance and retention policies."
Major universities, like Stanford, the University of Michigan, and Johns Hopkins, have clinical trial coordinating centers that can help smaller sites with trials. These coordinating centers can assist frontier sites with uploading their documents and data to a central location.
Remote access software lets coordinating sites:
Help new sites identify missing or incomplete documents

Collect data in a central location

Provide assistance with regulatory documents where needed
A central platform with remote access also works well for sponsors and CROs. The FDA, MHRA, and EMA allow remote monitoring under specific conditions, and 91% of sponsors already use or plan to use remote monitoring in 2022.
When running sponsor-funded studies, the coordinating site can store all of their documents and data, plus the documents and data from their frontier sites, in a central platform. Then, they can give the sponsor or CRO access to that platform for remote monitoring.
Frontier sites can improve patient access and diversity in clinical trials
Clinical trial recruitment poses a challenge for many clinical trial sites. 80% of trials experience delays because of recruiting difficulties, and 85% of clinical trials don't hit their full recruitment goals.
Even when clinical trial sites manage to recruit enough participants, they don't always recruit diverse enough participants. Black, Indigenous, and Hispanic patients are consistently underrepresented in clinical trials, as are patients over 65.
This lack of diversity can have a strong impact on drug efficacy. 1 in 5 new treatments have different effects depending on a person's race, and older patients have a higher likelihood of living with multiple chronic conditions, which leads to a higher risk of complications.
One of the easiest ways to make clinical trials more diverse is to bring trials closer to where patients live. Check-ins at frontier sites, like pharmacies and local doctors' offices, are more convenient for:
People who don't have a car or rely on public transportation

People who work strict hours

Patients who are caregivers

People living with chronic illnesses or disabilities
42% of patients living with chronic illnesses cited the inconvenience of travel as the top reason they wouldn't join trials, and 60% of rare disease patients liked hybrid clinical trials because they saved them from traveling as often. By bringing trials to frontier sites closer to those patients, we can make trials far more accessible for them.
If you'd like to learn more about how frontier sites can help patients, especially underrepresented patients, check out the frontier sites webinar hosted by Florence and Javara, an integrated research organization. And for more on patient-centric trials, check out:
How tech can help with hybrid clinical trials
When working with frontier sites, it's essential for coordinating centers to build a strong network. Cooperating with a single pharmacy or community clinic won't provide the patient accessibility and diversity most trials need.
But partnering with community sites scattered across different neighborhoods or cities can present challenges. Coordinating centers can't send staff to every frontier site in person to help with documentation or ensure data accuracy.
This is why distributing software to all of the sites involved in a hybrid clinical trial is so important. When community sites upload their documents and data to one central location, the experienced regulatory staff at the coordinating site can review it to ensure nothing is missing or inaccurate. If they note a problem, they can communicate about it instantly within the platform.
When building a site network, coordinating centers should also choose tech that's easy for sites to use with limited IT resources. This means:
Reviewing software's rankings for ease of use, ease of setup, and quality of support from

third-party resources like G2

Ensuring software vendors have an implementation team who can work with community sites

Adopting software that doesn't require community sites to hire IT staff

Choosing software that the coordinating center's regulatory staff can set up with roles, permissions, and folder structures
Because clinical trials are heavily regulated, it can also be difficult for community sites to keep up with the many national and local regulations around their trials.
What to look for in tech for hybrid trials
A software platform designed for clinical trials can help by providing compliance features that are easy to use, like:
Audit trails that automatically track changes to documents

eSignatures designed to be

compliant with Part 11

Built-in tools for redacting Protected Health Information (PHI)
Features like these, along with guidance from regulatory experts at coordinating centers, make it possible for frontier sites to participate compliantly in clinical trials without hiring experienced regulatory staff they can't afford.
Organizations like the SWOG Cancer Research Network and the NCI Community Oncology Research Program have seen great success in forming networks with community sites. If experienced research sites can continue this strategy, they can reach more patients and find more sites to manage the number of trials they need to run.
The Power of Frontier Sites and Hybrid Clinical Trials
With clinical trials growing 5.8% each year and many major clinical research sites already suffering from backlogs, the clinical trial industry needs to embrace new strategies to keep trials from falling behind.
Fortunately, bringing in new frontier sites has the potential not just to keep trials running but also to make trials more accessible and inclusive. But to fully see these benefits, experienced clinical research sites need to help frontier sites stay compliant and manage the additional work that comes with trials.
A centralized document and data exchange platform can play a vital role in making this a reality. To learn more about the power of hybrid clinical trials, check out the Florence-Javara webinar on the potential of frontier sites.