"It's insidious. My team's scanning and faxing overhead has increased by 300%" – Clinical trial site director
The majority of sites estimated that remote monitoring studies delivered the same or less revenue as compared to traditional studies. 
Learn about the four primary ways to reduce the burden of remote monitoring on sites.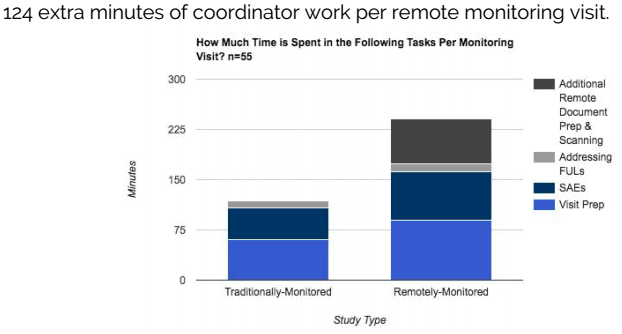 Request the survey results today.
[Form id="18″]