Florence Welcomes New Product and Innovation Leadership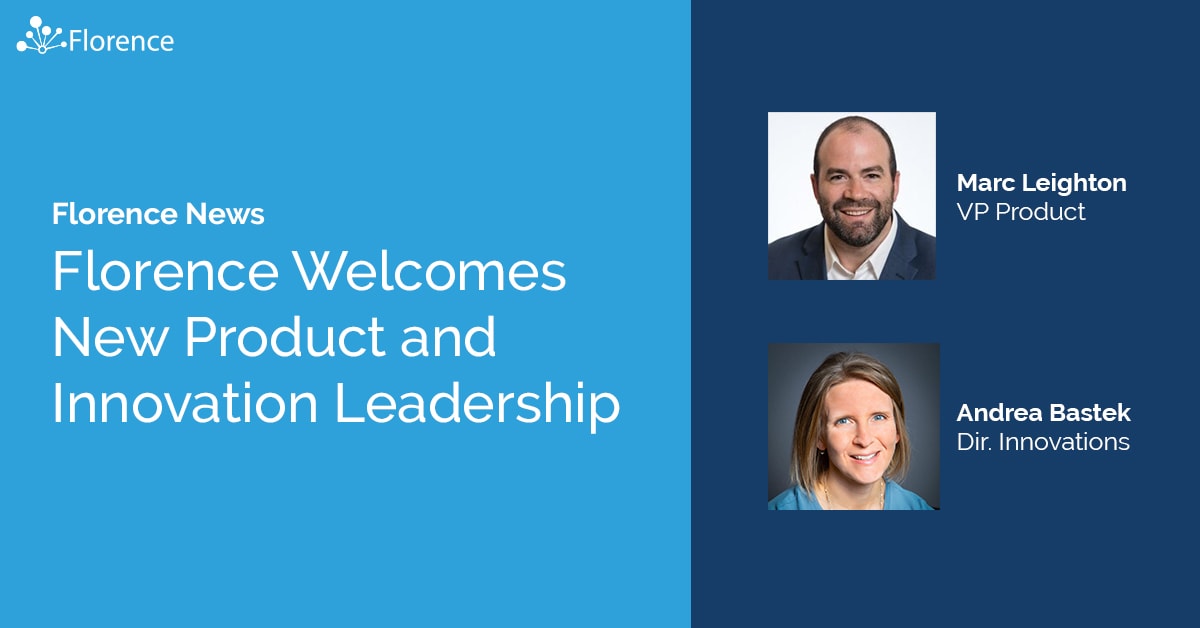 ATLANTA, GA — December 15th, 2020 –(BUSINESS WIRE)–Florence Healthcare, the leading platform for electronic document workflow management in clinical trials, announces Andrea Bastek, Ph.D., as Director of Innovation and Marc Leighton as Vice President of Product. As the COVID-19 pandemic has made Florence's connectivity services more critical than ever for clinical trial stakeholders, adding Bastek and Leighton to the leadership team signals the company's growth and focus on product development and innovation.
As Director of Innovation, Bastek will guide the growth and development of innovative software solutions for clinical trial sites, sponsors and CROs. She previously served as Associate Director of Global Clinical Operations at Abbott, overseeing the Southeast field team to provide clinical and technical support for Abbott Clinical research sites. Bastek partnered with investigators and site research staff to ensure smooth study startup and successful enrollment, and also collaborated globally to drive process development and improvement to support efficient workflow and clinical trial execution.
Leighton will leverage his expertise in global product management, revenue cycle operations and digital transformation in healthcare as Vice President of Product at Florence. As Strategy Partner at Cleveland Clinic, he previously led major enterprise strategic initiatives such as Care Model transformation and adoption and growth of Tele-Health. Leighton served in a leadership workgroup to assess Customer Relationship Management (CRM) and Patient Engagement platforms and partnered with executive leadership to craft and execute strategy.
"We're thrilled to welcome Bastek and Leighton to Florence's leadership team and are confident in their experience and expertise to help us drive greater innovations to support clinical operations," says Andres Garcia, Chief Technology Officer at Florence. "The COVID-19 pandemic has been a catalyst for advancement in clinical trials, but there is still work to be done. Bastek and Leighton will help us pioneer new solutions to promote successful clinical outcomes."
In addition to a vast network of connectivity, including 7,200 research sites across 27 countries, Florence supports the advancement of COVID-19 vaccine trials through its advanced suite of products. Florence's Remote Site Monitoring Module, coupled with the use of eHub, eBinders and eTMF, supports expedited study start-up and remote site access – attributes that can make a significant difference in the race for a viable solution.
"Florence is currently supporting several COVID-19 vaccine studies, and we're committed to continuing to be the connector for clinical trial stakeholders through the distribution of a vaccine and beyond," says Angela Gill Nelms, Chief Operating Officer at Florence. "Adding Bastek and Leighton to our product leadership team will allow us to double down on development and innovation as part of that continued effort."
POWERED BY FLORENCE
Based in Atlanta, Florence is the leading platform for remote connectivity and electronic document workflow management in clinical research and is considered the industry standard with more than 7,200 research sites in 27 countries, sponsors and CROs collaborating on its network. Florence advances clinical trials through software for managing document and data flow between research sites and sponsors. Florence solutions foster 25% faster start-up time and 40% reduced document cycle time, among other benefits. To learn about advancing research through collaboration, visit www.florencehc.com.