Florence Healthcare Launches The Florence Effect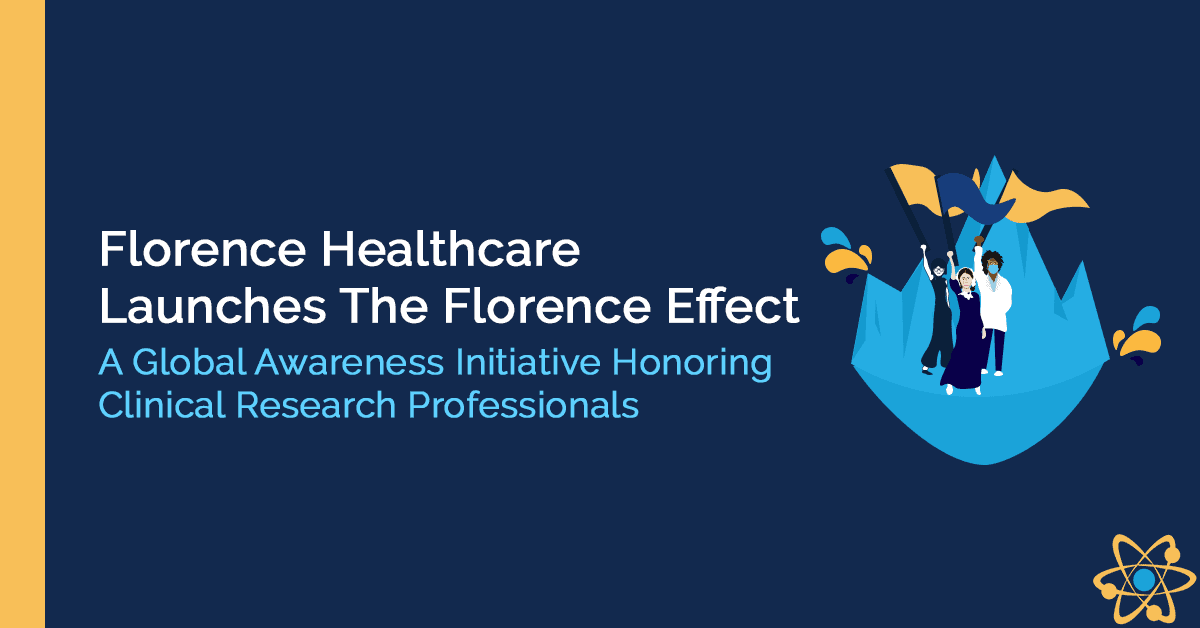 Florence Healthcare Launches The Florence Effect: A Global Awareness Initiative Honoring Clinical Research Professionals

ATLANTA, May 20, 2020 – Florence Healthcare, the leading platform for electronic document workflow management in clinical trials, has launched a global initiative during May to celebrate and bring together those who are accelerating medical cures through Clinical Research. The initiative is appropriately named "The Florence Effect," inspired by the life of Florence Nightingale and honoring her 200th birthday this May.
"The Florence Effect harnesses the compassionate spirit of Clinical Research and highlights the unsung heroes of our healthcare systems," says Blake Adams, VP Marketing at Florence. "We are humbled to support the life-saving work of our customers and industry partners through a charitable contest that brings together all the various professionals that make advancing cures possible."
Florence Nightingale transformed nursing. Essential to her success were eight core attributes she embodied. These attributes transcend time and are found in clinical research professionals around the globe who are transforming lives by advancing cures. And, Florence incorporates each of these values when creating innovative technology solutions to enable Clinical Research remotely.
Collectively, these characteristics represent "The Florence Effect."
For every nomination, The Florence Effect will make a donation to Greater Gift. In addition, the winner who received the most votes from the community will receive a $500 American Express gift card.
"Now more than ever, it is critical to build strong communities and recognize the accomplishments of Clinical Research Professionals," says Ryan Jones, CEO of Florence. "These individuals are hard at work battling unforeseen obstacles to not only find vaccines for COVID-19 but continue to care for patients with ongoing treatments battling chronic and fatal disease. We believe it is important to utilize every opportunity to bring visibility to the contributions and sacrifices these individuals make every day."
The Florence Effect initiative will take place throughout May with a winner announced on June 1, 2020. Nominations can be made here for any Clinical Research Professional from research sites to Sponsors and CROs. The nominee with the most votes here will claim the prize.
POWERED BY FLORENCE
Based in Atlanta, Florence is the leading platform for electronic document workflow management in clinical research, considered the industry standard with more than 7,200 research sites in 27 countries, sponsors and CROs collaborating on its network. Florence advances clinical trials through software for managing document and data flow between research sites and sponsors. Florence solutions foster 25% faster startup time and 40% reduced document cycle time, among other benefits. To learn about advancing research through collaboration, visit www.florencehc.com.