Technology Can Help Sites and Sponsors Prepare for the Rapid Growth of Clinical Trials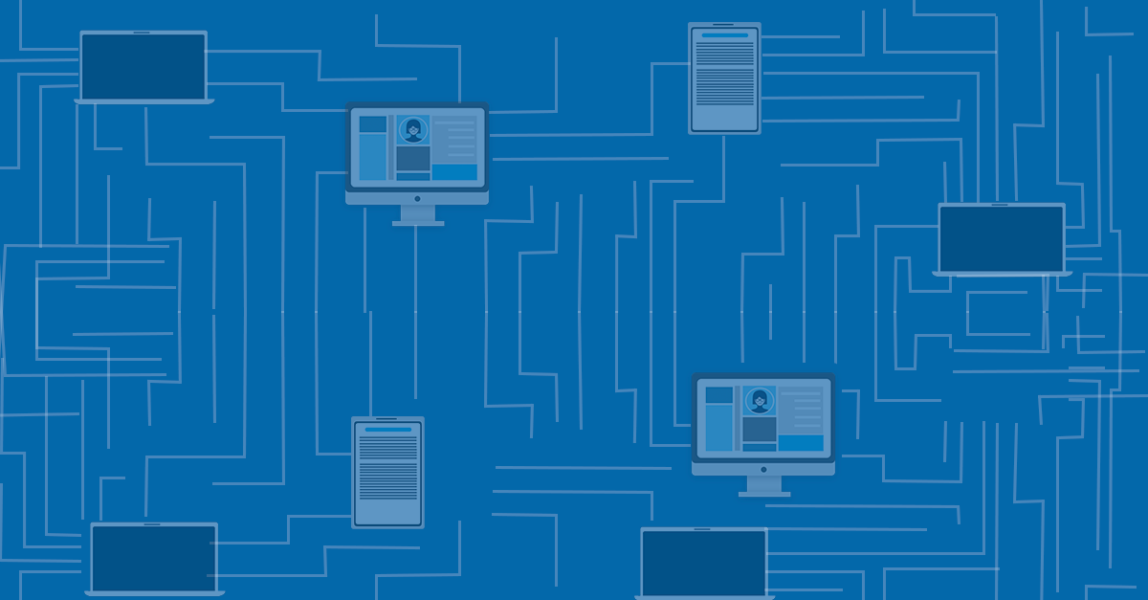 The number of new clinical trials is expected to increase 5.8% each year from 2022 to 2030. But research sites already struggle to keep up with trial workloads. With 1,015 new trials starting in Q4 2021 alone, many major research sites have a backlog of anywhere from 30 to 70 studies.
These delays have a direct impact on patient health. 22% of Phase III clinical trials fail, not because of safety or efficacy concerns, but because they last so long that they run out of funding. That means that in the U.S. alone, almost 100 life-altering therapies never make it out of Phase III because of slow trial timelines.
What causes these slow timelines? The industry lacks standardized processes and software, which leads to inefficient document workflows and a lack of real-time visibility.
At DIA 2022, Florence CEO Ryan Jones shared three truths that form the core of our remote connectivity strategy:
Research sites need connectivity

CRAs need connectivity

Decentralized clinical trials need connectivity
If we can repair the broken links between sites, sponsors, and CROs, we can save the 22% of trials that fail due to lack of funding and get hundreds of new treatments to patients faster.
1. Research sites need connectivity
Research sites don't suffer from a lack of technology: they suffer from a lack of connected technology. By the end of 2022:
89% of sites will or expect to have an electronic Investigator Site File (eISF)

88% will or expect to have eConsent

68% will or expect to have eSource
But sites suffer when sponsors and CROs disagree about which technology they should use. 42% of sites log into more than 6 platforms for an average study, and 61% of sites wish they could manage all of their operations in a single, integrated platform.
Uploading documents or reentering data into multiple systems wastes time, frustrates site staff, and causes studies to slow down.
But sponsors can alleviate these barriers by listening to sites. If sites already have technology like an eISF, sponsors can use that technology to monitor and communicate with sites. 48% of sites say they prefer to work with sponsors who will let them use the technology they already have.
For sites that don't have or can't afford software, sponsors should provide technology that's easy for sites to use. Look for positive reviews from sites, or ask technology vendors about their site adoption rates.
2. CRAs need connectivity
Like site staff, Clinical Research Associates have heavy workloads that can lead to burnout and longer study timelines. CRA turnover rates consistently hover around 30%, and CROs and sponsors often struggle to find enough Clinical Research Associates to keep trials moving quickly.
This CRA shortage means existing CRAs need technology that helps them do their jobs more efficiently. Specifically, they need remote connections to sites so they can collaborate with and monitor sites while cutting down on travel.
Reducing travel will speed up study timelines and remove a major source of burnout for CRAs. One global CRO saw their top-performing CRAs go from monitoring 2 sites per week to monitoring 50 sites per week when they embraced remote technology.
In addition to cutting down on travel, remote site collaboration leads to faster document collection and more accurate documents and data.
In a survey of 143 CRAs:
Remote collaboration software gives CRAs and sites a single source of truth. Rather than digging through old PDFs and downloaded Word documents, CRAs and sites can see essential regulatory documents, consent forms, and even source data in a single location.
3. Decentralized clinical trials need connectivity
In addition to not having enough staff to manage trials, many sites also struggle with patient recruitment, especially recruitment of diverse patients. Decentralized clinical trials (DCTs) offer one way to address this problem.
DCTs can expand clinical trials to sites that are easier for patients to reach, like pharmacies, local doctors' offices, and community clinics. But if sponsors and CROs don't have the right technology in place, expanding to new, frontier sites can make trials less efficient instead of more.
When asked how ready they were for DCTs, sites scored themselves a 4.8 out of 10. And many of those sites were experienced. Frontier sites that have never run trials before will need even more support from CRAs to balance regulatory documents, clinical trial regulations, and remote or decentralized technology.
But if CRAs can only offer in-person visits, adding more sites will slow down trials. For decentralized clinical trials to work, clinical trial sponsors need ongoing, immediate remote connections to all of their sites.
The good news? The technology to achieve this remote connectivity already exists–and in many cases, regulatory agencies have already embraced it.
Repairing the Broken Links Between Sites, Sponsors, and CROs
From a regulatory perspective, remote site-sponsor connections are viable. The FDA, MHRA, and EMA all permit remote monitoring, and the FDA and MHRA also allow remote Source Data Verification.
So repairing the broken links between sites, sponsors and CROs is possible from a regulatory perspective. And now it's becoming possible from a technical one.
Many electronic Investigator Site Files, like Florence's eBinders™, store sites' regulatory documents and give sites the power to grant remote access to sponsors or CROs. Some of these programs have begun to add additional features, like eConsent and eSource.
The next step is complete connectivity which begins even before the trial starts. Sponsors and CROs need clinical trial software that will help them find and activate sites (including frontier sites), distribute start-up documents, and review documents before the first patient is enrolled.
Florence's version of this technology is SiteLink™. SiteLink offers continuous collaboration with sites for sponsors and CROs, from the moment the site gathers their investigator documents to study close-out. The software is fully FDA Part 11-compliant, and our next step is adding more features to help sponsors and CROs determine site feasibility, especially for frontier sites.
Preparing for the Rapid Growth of Clinical Trials
As the number of clinical trials launched each year continues to increase, sites, sponsors and CROs need to improve their communication and workflows to keep up. If we can't increase the efficiency of site staff and CRAs, we risk even more trials failing because their timelines grow too long and sponsors run out of funding.
Technology plays a critical role in making clinical trials more efficient. But juggling multiple, unintegrated systems won't help sites be more efficient. Sponsors and CROs need to work with the technology their sites already have or search for site-friendly technology that allows remote collaboration without giving sites more work.
If you'd like to learn more about the site-sponsor collaboration technology Florence offers, check out our SiteLink product tour, which demonstrates many of the features we provide for sponsors and CROs.