"Research Revolution" will bring together clinical trial stakeholders this November for a discussion of technology trends impacting clinical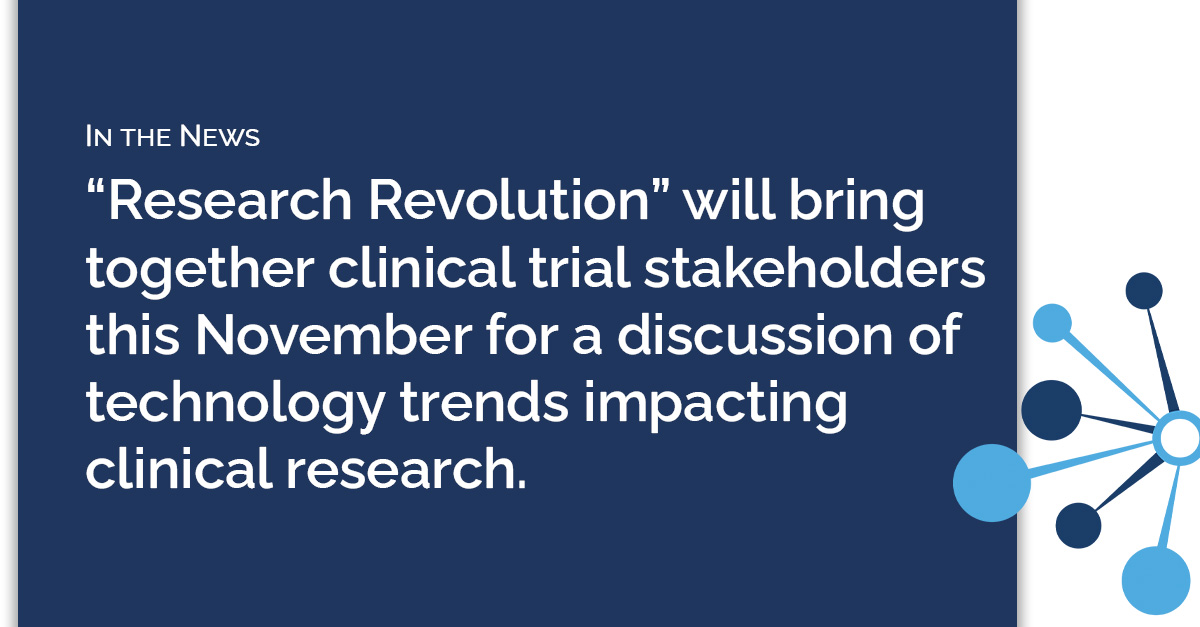 ATLANTA–May 20, 2022–(Business Wire) – Florence Healthcare™ announced today that they will bring together clinical trial leaders from around the world in November 2022 for their inaugural community conference, Research Revolution™.
"The role of technology in clinical trial operations has dramatically shifted over the last three years," says Blake Adams, SVP of Marketing for Florence. "As the digital link between the investigator site, sponsors, and participants of clinical trials, we have a unique perspective on how this shift is affecting their interactions. The purpose of this gathering is to have a discussion on how technology impacts clinical trials, its opportunities, and its challenges – while also having a bit of fun with some incredible people working to advance medical research."
Florence Healthcare's Research Revolution will take place in Atlanta, GA over two days featuring sessions, panels, and discussion groups. The event is open to clinical research professionals at research sites, sponsors, and CROs as well as industry consultants.
"This will be our first major in-person gathering of an already active online community," says Charlotte Boyd, Sr. Manager of Community for Florence. "Our virtual gatherings attract hundreds of Florence users, plus an extended network of research professionals who engage in our roundtables, quarterly innovation summits, certification programs, and educational webinars."
To make Florence's Research Revolution accessible to all research professionals, the conference is offering a super-early-bird rate of $550 from now until June 30th. This rate includes two nights' accommodation in Atlanta, access to all sessions, networking events, a welcome reception, and breakfast and lunch.
"We're finalizing our lineup of session speakers, panelists, and discussion group leaders to bring a wide range of opinions and perspectives," says Catherine Gregor, MBA, CCRC, CCRP, Chief Clinical Trials Officer at Florence. "As a former research leader in both academic and community settings, I've seen firsthand the kind of impact a gathering like this can have on research teams and their relationships with other stakeholders."
Florence plans to release the full agenda of the Research Revolution conference in the coming weeks. They'll also share which sessions come with continuing education units to help research professionals collaborate and learn while advancing their careers. Topics will span technology, diversity and inclusion initiatives, site and sponsor collaboration, leadership development, and regulatory guidelines.
Speakers and panelists are also encouraged to submit abstracts for sessions before July 1st. If you'd like to attend, you can register here.
Powered by Florence
Florence's clinical trial software helps over 12,000 research sites in 45 countries manage their documents, data, and workflows. The Florence platform also provides remote access so sponsors and CROs can collaborate with their sites worldwide. Florence users now perform 3 million remote monitoring activities each month. To learn more, visit florencehc.com.
Media Contact
Blake Adams
SVP of Marketing, Florence
blake.adams@florencehc.com