5 Facts You Should Know About Patient-facing Technology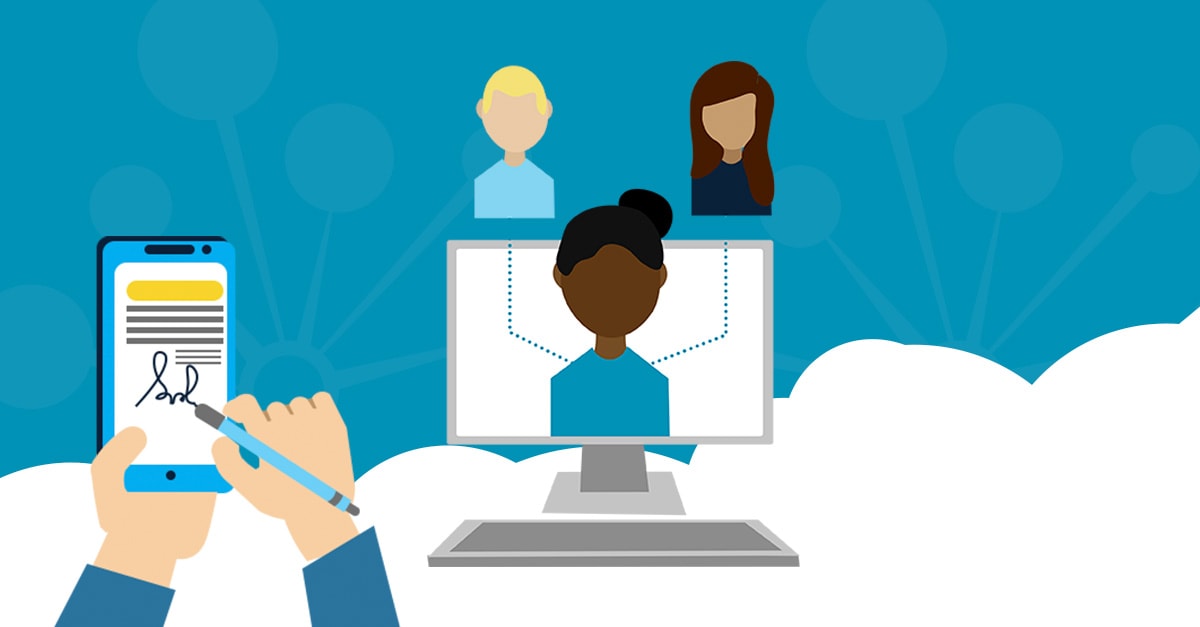 Patient-facing technology can make trials more accessible and help trials fit into participants' lives. But if we're not careful, technology built to empower patients may end up overwhelming them instead.
At the Research Revolution conference in 2022, we held a panel on "Selecting Patient-facing Technology That Actually Works." This panel featured:
Here are 5 major ideas our speakers discussed:
1. Sponsors and investigators must listen to patient feedback.
Too often, sponsors and investigators wait to seek patient feedback until the middle or end of a trial. But as Research Revolution speaker Michelle Shogren pointed out on our podcast, this strategy could lead to technology burdening patients instead of helping them.
The FDA's 2022 diversity guidance suggests bringing patients to the table during the design and planning of studies. This helps with inclusivity and with choosing the right patient-facing technology.
Sponsors and coordinating centers can begin successful decentralized trials by sitting down with patient advisory boards or disease advocacy groups to ask:
Do patients have Internet at home?

Do they want to use technology, or would they rather visit their local physician or pharmacy?

What healthcare providers are near patients?
At Research Revolution, Gunnar Esiason joined our patient-facing technology panel to offer the perspective of a clinical trial participant.
2. Many patients are open to technology but also crave in-person visits.
In a survey of patients living with rare diseases (hemophilia, idiopathic pulmonary fibrosis (IPF), myasthenia gravis (MG), and sickle cell disease), 57% of patients chose hybrid trials over purely virtual or purely in-person ones. Another study for lower back pain saw 78% of patients choose a decentralized trial.
Hybrid trials combine patient-facing technology with appointments at local frontier sites, like labs and pharmacies. They could also include at-home nursing visits or appointments at a major academic medical center, depending on what the patient needs.
It's important to remember that many patients crave a mix of in-person and virtual contact. As Andrea Bastek put it in one of our community sessions: "Patients choose to participate in a clinical trial because of trust." Meeting staff in person can help build that trust.
But patients also appreciate traveling to the main research site less often. Technology or visits to local community sites can benefit patients who:
Rely on public transportation

Have children

Work strict hours

Live with chronic illnesses
Patient advisory groups can help investigators and sponsors determine which combination of technology, visits to local sites, and visits to the main research center a particular trial or group of patients needs.
3. Patient-facing technology comes in many forms.
Sponsors and coordinating centers have dozens of patient-facing technology programs to choose from when setting up a study. These might include:
Wearables

ePRO (electronic patient-reported outcomes)

eDiaries

Quality-of-life-scales

Questionnaires

Telehealth calls
The types of technology patients prefer depends on the patient and the study. For example, one McKinsey survey found that 98% of patients were satisfied with telemedicine calls, and 72% of physicians believed patients were engaged by remote medicine.
Another study on lower back pain found that 100% of patients reported satisfaction with their eConsent forms, eDiaries, and telemedicine visits. However, patients were less satisfied with the wearable device included in the trial.
This is why flexibility is so important. For an observational study on heart rate and exercise, patients may love the chance to use an Apple Watch: but for the lower back pain study, they found the wearable sensor didn't adhere well and wasn't comfortable.
As Research Revolution speaker Amir Lahav pointed out on our podcast, patient-facing technology can lead to more accurate data. "You actually collect data in the real environment where (patients) live," Lahav said in an interview.
But different forms of technology may work better for different patients and different studies. And one of the top considerations when choosing the right technology is ease of use.
4. Technology must be easy-to-use.
All clinical trial technology should be easy-to-use: but this quality is especially important for patient-facing technology. Participants are volunteering to join trials, and if the technology is confusing or overwhelming, they may refuse to join or drop out before the trial is over.
Sponsors and investigators should give patient advocates the chance to share what they think about technology and to experiment with devices before a trial begins. If an app or wearable is frustrating or not intuitive for the patients who test it before a trial, sponsors can avoid using that tech.
Once sponsors and investigators have chosen the technology they want to use, research sites can help train patients. They might offer patients support in person, through in-app videos and help guides, or through online chat services or email.
All of the speakers on our Research Revolution panel have direct experience speaking to patients about whether technology is easy-to-use for them. But we can't talk about ease of use without talking about another important aspect of patient-facing technology: accessibility.
Additional resources on patient experience
Considering the Patient Experience in Decentralized Trials (podcast)
What Is a Patient-Centric Approach in Clinical Trials? (blog)
What Do Patients Think About Decentralized Clinical Trials? (blog)
How to Use Patient-facing Technology in Your Clinical Trials (blog)
5. Sponsors and investigators should consider accessibility features.
For patient-facing technology to truly be accessible, it must meet the needs of different participants:

Low-income patients
Low-income patients might not have WiFi or electronic devices at home. Sponsors can provide Internet access or devices, but they must ensure patients don't feel pressured to join the trial because they want those benefits. The study protocol can also offer in-person visits as an alternative to online check-ins.
Sponsors and investigators should also account for the challenges of out-of-pocket costs, as Gunnar Esiason points out on his blog. Traveling hours to in-person appointments can be difficult or impossible for low-income families.
The sponsor or investigator can alleviate this by providing technology and WiFi patients can use at home or by scheduling appointments at community sites. Patients might be able to visit local pharmacies or clinics without spending money on gas or rideshares.
Disabled participants
Patient-facing technology should come with features like:
Screen readers

The ability to change background color and font size

Closed captions or transcripts for videos

Different forms of input, ranging from voice commands to typing or button pressing
These features can make tech more accessible to patients with visual, auditory, learning, motor, or sensory disabilities. And as a bonus, many of these features also work well for patients who are neurodivergent or under emotional stress, as Legally Authorized Representatives often are.
Patients who need translations
Clinical trial sites can make use of in-person or virtual interpreters. But it's also important to ensure all patient-facing technology programs offer multiple language options. The user interface, including all instructions, buttons, and sign-in and sign-out pages, should offer translations in a patient's primary language.
Learn More About Patient-facing Technology at Research Revolution
As Research Revolution panelist Amir Lahav pointed out on The Next Phase podcast, patient-facing technology can help make trials more efficient and accessible.
But to use participant technology effectively, we need to consult with patient advocates, experiment with a variety of decentralized products and services, and search for technology that's easy to use.
To learn more about making technology patient-centric, check out our Research Revolution session, "Selecting Patient-facing Technology That Actually Works." Amir Lahav, Michelle Shogren, and Andrea Bastek share their experiences working with patient-facing technology for Bayer, Mitsubishi Tanabe Pharma America, and Abbott, while Gunnar Esiason shares his experiences using tech as a trial participant.
And if you're excited about that session, check out our other sessions on topics like expanding patient diversity and inclusion, collaboration between sites and sponsors, change management, and the future of clinical trial tech.
You can learn more about each session on the Research Revolution website.