Medicaid coverage of clinical trials will improve inclusion: but there's more work to do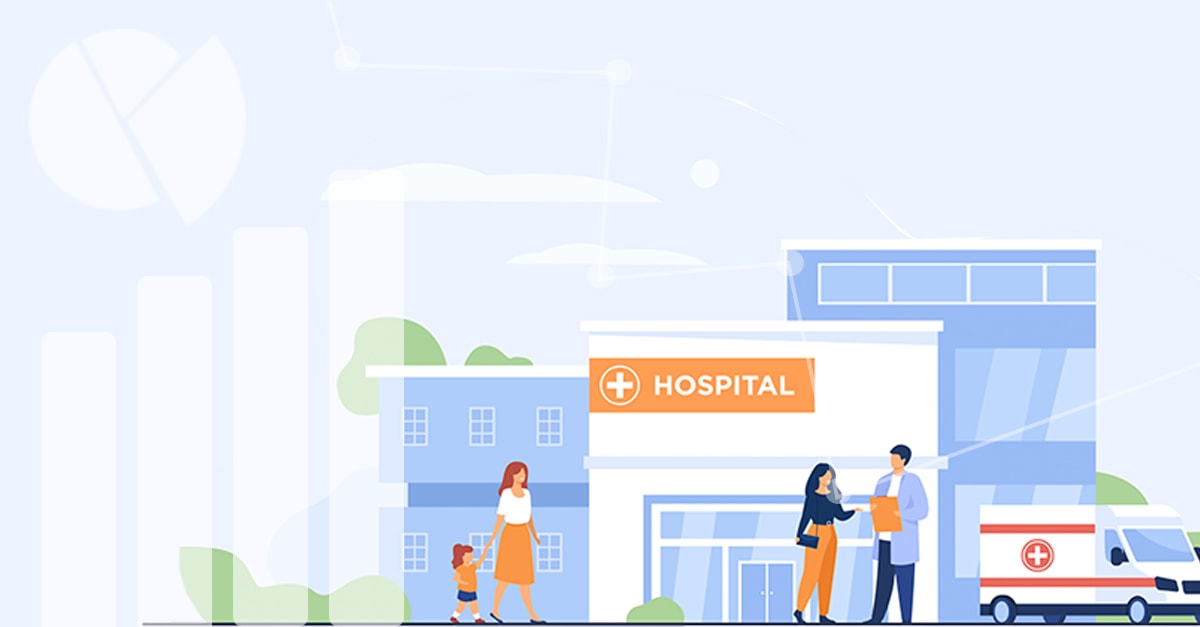 On Jan. 1, 2022, the Clinical Trial Treatment Act went into effect, requiring all U.S. states and territories to cover routine clinical trial costs for Medicaid patients. Medicaid coverage of clinical trials will bring access to the latest treatments to 81 million low-income Americans.
For 12 years, Medicaid was the only major health insurer in the U.S. that didn't cover routine clinical trial expenses. Medicare has covered routine costs for clinical trials since back in 2000, and private insurance companies have covered these costs since the Patient Protection and Affordable Care Act (ACA) passed in 2010.
Ensuring that Medicaid covers routine clinical trial costs will make clinical trials more accessible to low-income patients, pregnant women, and patients with disabilities, making trials far more equitable. But expanding Medicaid coverage alone won't bring underrepresented patients into trials.
To achieve true health equity, we need to ensure that trials are located near patients, build trust, and make it easier for patients to find out about and enroll in trials.
Let's break down how Medicaid coverage will improve diversity in clinical trials, and what further steps clinical trial teams need to take to make trials inclusive.
Bringing more treatment options to underrepresented patients
By expanding Medicaid to cover clinical trials, the Clinical Trial Treatment Act brings potentially life-saving treatments to 81 million low-income patients. The clinical trial drug or device has always been free for trial participants. But without coverage of related medical costs, trials were out of reach for many people.
Under the new law, Medicaid will cover:
hospital stays

doctor and lab visits

diagnostic testing

other medical services over the course of the clinical trial.
Historically, patients that make less than $50,000 a year are 27% less likely to participate in clinical trials. Medicaid coverage of clinical trials begins to correct that flaw.
Improving racial diversity in clinical trials
Medicaid paying for routine trial costs could also improve the diversity of study participants. Black, Hispanic/Latino, and Indigenous patients are often underrepresented in clinical trials, as the FDA has recently called out in their diversity guidance.
Looking at recent statistics for clinical trial participants in the U.S. we see that:

8% are Black

11% are Hispanic/Latino

Less than 1% are Indigenous/Native American
By contrast, U.S. demographics show that:
13.6% of people are Black

18.9% are Hispanic/Latino

2% are Indigenous/Native American



Medicaid's coverage of clinical trials could play a large role in improving this racial diversity.
58.9% of Medicaid recipients identify as Black, Latino, Asian, or Indigenous. Millions of these patients will now have access to clinical trials as a care option. Medicaid coverage alone won't solve the diversity problem in clinical trials, but it can help.
Improving age inclusion
Like BIPOC patients, people over age 65 are underrepresented in many types of clinical trials. For example, only 40% of vaccine trials include any patients over 65.
Medicare coverage of clinical trials can help alleviate the problem of trials excluding older people. But around 10% of older people rely on both Medicare and Medicaid. When Medicare covered clinical trials but Medicaid didn't, many low-income patients were unable to join trials.
Improving disability representation
People with disabilities could also have better access to clinical trials thanks to the new Medicaid coverage. 13% of Medicaid recipients have disabilities.
Yet some clinical trials implicitly exclude people with disabilities through mistakes like:

Holding trials at locations only accessible by car, not public transit

Asking patients to fill out informed consent forms that use difficult language or are in small print

Setting up patient visits in spaces that aren't wheelchair accessible
The lack of Medicaid coverage also implicitly excluded people with disabilities. Expanding this coverage could bring more people into clinical trials–if the other forms of implicit exclusion are corrected.
Which brings us to an important point: although Medicaid covering routine clinical trial costs is a victory for underrepresented patients, the new legislation won't remove every obstacle that keeps underrepresented patients from accessing trials.
Limitations of the Clinical Trial Treatment Act
Expanding Medicaid to cover routine costs will bring clinical trials to more low-income Americans. But this expansion won't solve all of the problems that keep underserved patients from joining trials.
The new legislation:
Does not cover screening visits

Requires patients to receive approval from two physicians

Does not cover nonmedical, out-of-pocket costs
First, Medicaid won't cover screening visits to determine if patients are eligible for the trial. That means sponsors or grants may need to pay for the costs of screening patients.

Medicaid patients also need approval from two physicians to join trials: their primary care physician (PCP) and the principal investigator. While a patient dealing with a serious illness almost certainly has a PCP, a patient who is healthy or manages their minor health conditions at home may not.
Finally, low-income people are often excluded from clinical trials because of the costs of travel, missed work, and out-of-pocket expenses like parking and meals.
The problem of patient costs
A recent study shows that clinical trials can be expensive even for patients with insurance coverage:

55%

of clinical trial participants experienced unanticipated medical costs

64%

of participants experienced unanticipated nonmedical costs

48%

of participants reported out-of-pocket costs of at least $1,000
The same study found that patients were more likely to experience unexpected costs if they had a household income of less than $60,000, lived more than 100 miles from the clinical trial site, were unemployed, or identified as Black, Hispanic, Asian, or Indigenous.
One solution to this problem is for sponsors and grants to cover patients' expenses, like parking, meals, overnight hotel stays, childcare, gas, or public transportation tickets. Covering these extra costs helps low-income patients, although it's hard to account for other life-impacting expenses, like missed work.
Another option is to bring clinical trials closer to patients whenever possible. Moving trial visits to patients' homes, a local doctor's office, or a neighborhood pharmacy can cut down on the cost of travel and save patients from having to miss work or find childcare. This is an area where technology can help.
How technology vendors can help patients on Medicaid
Clinical trial technology can ensure that trials are located near the patients who need them.
70% of patients live more than two hours from the closest academic medical center (AMC.) Although traveling for two hours can present a burden for any patient, it presents an especially heavy burden for patients who work strict hours, have disabilities, or raise children.
Some clinical trials have addressed this problem through the use of at-home nursing visits or at-home technology. Decentralized clinical trials have successfully employed sensors, wearables, telemedicine, electronic diaries, and electronic Patient-Reported Outcome (ePRO) software so patients can report their data from home, work, or the grocery store.
Many patients report having a positive experience with DCTs:

But at-home technology won't work for every patient or trial. Some trials will always require in-person visits, and some patients aren't comfortable with technology or don't have WiFi and devices at home. Low-income patients are especially at risk for not having WiFi access.
Frontier sites, like pharmacies or local doctors' offices, offer another way to reach these patients.
Employing frontier or community sites
Bringing trials to local neighborhoods can make trials more accessible for patients who don't have or aren't comfortable with technology. Pfizer and Moderna successfully employed community sites, like doctors' offices and pharmacies, to increase the racial diversity of their COVID-19 vaccine trials.
Visiting a local site, like a doctor's office or pharmacy, often requires less time from patients than traveling to an AMC. That means fewer hours of missed work and less money spent on childcare or gas. Local sites are also more accessible to patients who don't have a car or rely on public transportation.
But these frontier sites often don't have as much experience running clinical trials as academic medical centers do. This is where technology has a vital role to play.
Technology for frontier sites
Clinical trial technology vendors need to build technology that meets the unique needs of frontier sites. This means electronic platforms, like electronic Investigator Site Files (eISFs), that frontier site staff can use with minimal training.
These platforms should offer templates, placeholders, and tasks to help staff quickly identify which documents and data they need to upload. Ideally, sponsors or coordinating centers would also have easy access to the frontier site's eISF so they can ensure they're uploading documents and data correctly and in the right places.

With remote links to their sponsor or coordinating center, community sites will know they have constant support as they bring clinical trials to underserved patients.
If you're interested in learning more about frontier sites, check out the following resources:
Varied Strategies to Bring Clinical Trials to Medicaid Recipients
Now that Medicaid finally covers routine clinical trial costs, sponsors and coordinating centers have the opportunity to bring clinical trials to millions of low-income, disabled, racially diverse, and older patients who were previously cut off from them.
But Medicaid coverage of clinical trials will only address some of the challenges that keep low-income Americans away from trials. Many patients will still struggle with out-of-pocket costs, like screening visits, travel, missed work, and childcare.
Sponsors and grant organizations must think of new strategies to bring clinical trials to low-income patients, including bringing trials into the home and to frontier sites like neighborhood clinics and pharmacies.
To learn more about making trials accessible to all the people who need them, check out our article on clinical trial technology and community sites.