Advance Your Career with Florence's New Digital Research Certification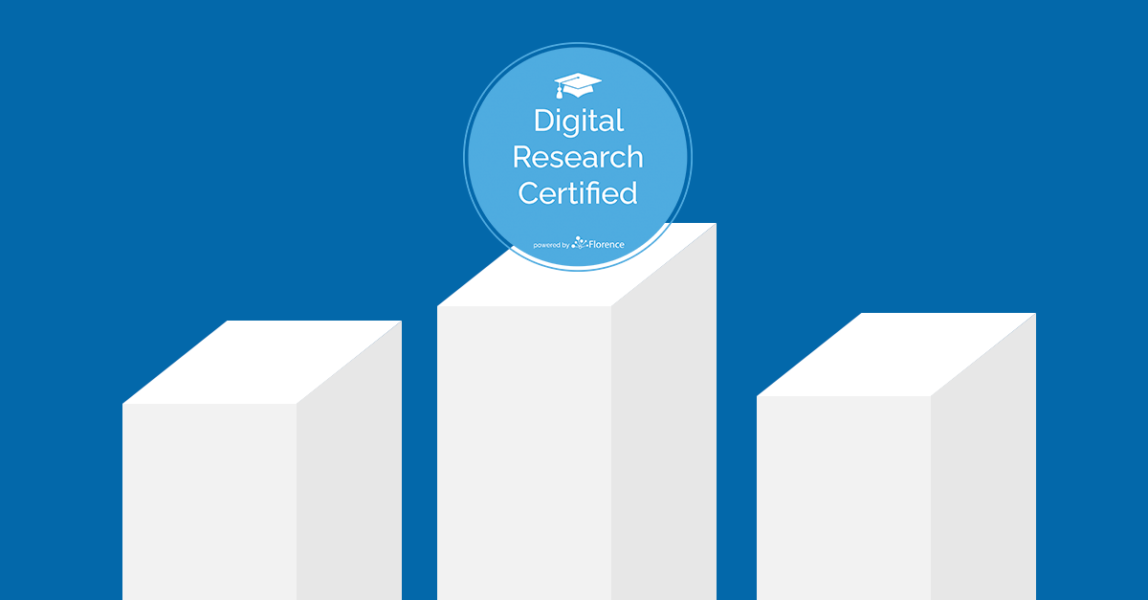 By Charlotte Boyd, Sr. Manager, Community and Customer Marketing, Florence

The explosion in remote clinical trial technology over the past two years has changed how clinical research teams work together. Florence wants to help you manage these changes with our new certification course in Digital Research.
Sites, CROs, and sponsors need to embrace clinical research software to remain competitive. But learning to use that software while working with patients can be overwhelming.
At Florence, we've made it easy for research professionals to become comfortable with technology. We now offer certified courses led by experts to help you move forward in your career with confidence.
How Continuing Education Can Transform Your Clinical Research Career
Enrich your clinical research skills
Advanced certifications aren't just about collecting credentials for your resume. You'll also learn valuable skills that you can apply to your day-to-day job. An in-depth understanding of clinical research trends can help you become more efficient, take on new responsibilities, and identify yourself as a leader.
Investing in your education sets you up for success. Whether your goal is a promotion, a raise, or a new position, certification courses give you specialized skills that will help you stand out from the crowd.
Grow your career with tech expertise
The clinical trial industry continues to become more competitive, and research staff can no longer rely only on college degrees and hard work to climb the career ladder. 78% of research sites now use at least one form of clinical trial software, and research staff who know how to increase productivity with tech are in high demand.
Earning a certification in digital research and change management can help you prove your value to research sites, sponsors, and CROs. Keeping up with industry trends around digital research also establishes you as a thought leader in the clinical trial space.
Strengthen your personal brand
Creating a personal brand doesn't just mean public speaking. Let your individual strengths shine as you use your newly acquired skills to identify yourself as an expert in your field with blogs, social media posts, or presentations.
Digital research skills will help you stand out from your peers, become more creative and innovative, climb the business ladder, and maybe even branch out on your own as an expert or consultant.
Florence is fortunate to work with more than 10,000 sites and hundreds of sponsors and contract research organizations every day. Our Florence community provides us with unique insights that we're now funneling into our complimentary education offerings for you.
Introducing the Digital Research Community
When we launched our Digital Research Community, we knew we needed to keep our courses and certifications vendor-neutral. We promise to provide a Digital Research Certification program that focuses on the essentials of using digital research technology, no matter where you buy that technology from.
Our first course of the series, Fundamentals of Digital Research, covers topics like change management, compliance considerations, standard operating procedures, and regulations around digital research.
When you complete the Fundamentals of Digital Research course, you will receive a certification in:
Knowing clinical research technology definitions and industry trends.

Understanding the landscape of digital research technology.

Developing standard operating procedures for digital research.

Building protection and privacy into your tech from the start.

Executing a technology change management master plan.
In addition to the certification program, the Florence Digital Research Community offers roundtables, webinars, panel discussions, online forums, and events to help leaders in the field advance their knowledge of digital trials.
Our mission at Florence is to advance research together, and we believe our Digital Research Certification courses are crucial to the industry's growth. We're excited to partner with our network of research professionals to develop further courses for the program using your first-hand experience and knowledge.
The first Digital Research Certified course, Digital Research Foundations, is available now for clinical trial professionals.