9 Facts to Know About ICH E8(R1)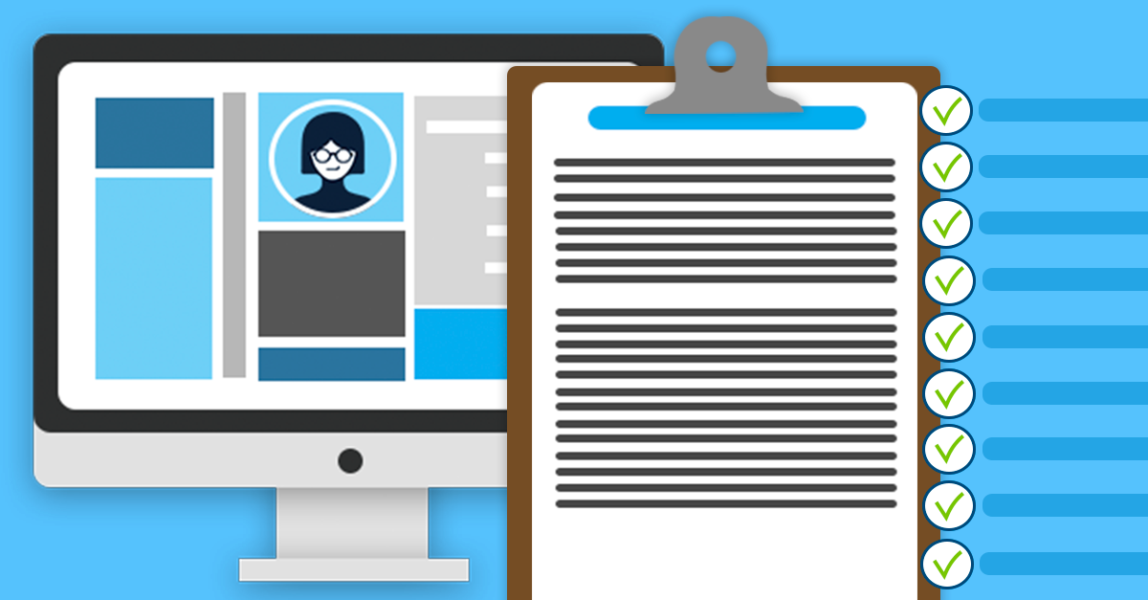 As of April 2022, ICH E8(R1) is officially in effect. This is the first revision of ICH E8 since it was adopted in 1997, and sites, sponsors, and CROs need to move quickly to adjust to the new standards.
The revision of ICH E8 is the first step of ICH's Good Clinical Practice Renovation project, which started in 2017 and continues with the third revision of ICH E6 (likely to be approved in 2022.)

These revisions affect all clinical research professionals, but they're especially significant for sponsors, CROs, or coordinating centers that run multicenter trials. Since ICH E8(R1) revolves around study design, you need a deep understanding of the new guidelines to create study protocols.

That's why, with the help of our global compliance team, we put together this guide to ICH E8(R1). Check out our key takeaways for organizations that design protocols and run clinical trials.
1. A "quality" clinical trial can have a range of designs.
ICH E8(R1) doesn't dictate how to design a quality study. The guidelines instead provide a list of "critical-to-quality" factors that, taken together, help to make a study "quality."
The critical-to-quality factors you use for your study design should ensure that participants are protected and that the study will generate reliable and meaningful results. ICH E8(R1) tells researchers to start with the following basic standards:
The need for clear, pre-defined study objectives that address the primary scientific question(s)

Selection of appropriate participants that have the disease, condition, or molecular/genetic profile that is being studied (ICH recommends the use of genetic biomarkers where they are relevant and available)

Use of approaches to minimize bias, such as randomization, blinding or masking, and/or control of confounding factors

Endpoints that are well-defined, measurable, clinically meaningful, and relevant to participants
2. "Quality by design" should begin before the study starts.
Under ICH E8(R1), clinical trial organizations should follow the principle of "quality by design." When using the quality-by-design model, sponsors, CROs, or investigators look at the 4 basic standards included in ICH E8 first. Then they look at 18 additional "critical-to-quality" factors compiled by ICH. These factors are:
Engagement of all relevant stakeholders, including patients, is considered during study planning and design.

The prerequisite non-clinical studies, and where applicable, clinical studies, are complete and adequate to support the study being designed.

The study objectives address relevant scientific questions appropriate for a given study's role in the development program, taking into account the accumulated knowledge about the product.

The clinical study design supports a meaningful comparison of the effects of the drug when compared to the chosen control group.

Adequate measures are used to protect participants' rights, safety, and welfare (informed consent process, Institutional Review Board/Ethics Committee review, investigator and clinical study site training, pseudonymization).

Information provided to the study participants should be clear and understandable.

Competencies and training required for the study by sponsor and investigator staff, relevant to their role, should be identified.

The feasibility of the study should be assessed to ensure the study is operationally viable.

The number of participants included, the duration of the study, and the frequency of study visits are sufficient to support the study objective.

The eligibility criteria should be reflective of the study objectives and be well documented in the clinical study protocol.

The protocol specifies the collection of data needed to meet the study objectives, understand the benefit/risk of the drug, and monitor participant safety.

The choice of response variables and the methods to assess them are well-defined and support evaluation of the effects of the drug.

Clinical study procedures include adequate measures to minimize bias (e.g., randomization, blinding).

The statistical analysis plan is pre-specified and defines the analysis methods appropriate for the endpoints and the populations of interest.

Systems and processes are in place that support the study conduct to ensure the integrity of critical study data.

The extent and nature of study monitoring are tailored to the specific study design and objectives and the need to ensure participants' safety.

The need for and appropriate role of a data monitoring committee is assessed. ICH guideline E8 (R1) on general considerations for clinical studies EMA/CHMP/ICH/544570/1998 Page 23/25

The reporting of the study results is planned, comprehensive, accurate, timely, and publicly accessible.
Sponsors must follow these 18 guidelines when submitting trials to the European Medicines Agency and are encouraged to follow them when submitting to the FDA.
The ICH believes that document and data review, monitoring, and audits alone can't ensure the quality of studies. Clinical research teams have to proactively design their studies to ensure data quality instead of relying on retroactive review methods.
3. Your organization needs a risk management plan.
Once you've created a study protocol that incorporates all of ICH E8(R1)'s critical-to-quality factors, you'll need to create a risk management plan for your sites. ICH E8(R1) uses the word "risk-proportionate" when describing the monitoring plans sponsors, CROs, and coordinating centers should put in place.
In your risk management plan, your team will decide what sites can do to mitigate risks to patients and to data. Your plan should state what level of error is acceptable before data is seriously compromised and what risk management processes sites should use on a daily basis.
Without a risk management plan, your sites could accidentally collect inaccurate data or data that doesn't accurately reflect the patient population. This could lead to your device or drug being rejected by regulatory agencies. But with requirements that are too stringent, sites could waste time on meaningless activities and slow down trials.
Surprisingly, ICH E8(R1) acknowledges that studies might not be perfect. Errors happen. However, sponsors, CROs, and sites need to keep the errors minimal and infrequent enough that they don't impact patient safety or data validity.
4. Clear communication and training are important for multicenter studies.
Sponsors, CROs, and coordinating centers need to tell their sites:
What the critical-to-quality factors are for the study
What risk mitigation strategies are in place
What role-specific training site staff need to receive
Having these expectations clearly written out will help sites understand their priorities and divide up their resources.
Sponsors should also communicate with sites regularly throughout the study. If monitors wait until an in-person visit to check on protocols, documents, and data, it can lead to confusion and miscommunication. We talk more about how remote monitoring using technology can help sites and sponsors communicate in our remote site monitoring benchmark report.
5. Sponsors, CROs, and coordinating centers need to implement changes to create quality trials.
ICH E8(R1) has several recommendations for how research organizations can transform their work cultures to make clinical trials more efficient. All of these recommendations protect participant safety and data validity while helping trials move faster:
Support open dialogue: encourage critical thinking and communication instead of relying on checklists

Focus on activities essential to the study

Engage many stakeholders

in study design: include participants, caretakers, and doctors

Periodically review your critical-to-quality factors

Make sure your clinical trial protocol is feasible for sites
The fifth point is often neglected in study design. The ICH mentions that equipment, facilities, and the patient population at a site can all impact a site's success in running a study.
Some sites might not have the resources to join a particular trial, and you'll simply need to look for others. But if it's nearly impossible to find sites that can successfully carry out the trial protocols, you might need to simplify the procedures.
Limiting your trial procedures to only those essential for participant safety or data validity could help you reach sites and participants who haven't engaged in research before.
6. Research organizations should take participants' opinions into account.
ICH E8(R1) recommends that clinical research professionals talk to participants, caregivers, and patient advocacy organizations about what study protocols would work best for them. This is the first time that the ICH guidelines have explicitly focused on patient-centricity.
Though the ICH has always encouraged investigators to consider whether assessments place an unnecessary burden on participants, the idea of talking to patients before designing protocols is fairly new.
But ICH E8(R1) says that involving patients early can increase trust in the study, lead to higher recruitment, and make participants less likely to drop out.
Patients' perspectives can even help investigators determine which data to look at during the study. For example, by describing their experiences living with a particular disease, patients could help investigators select meaningful endpoints, find the right patient population, and decide which standard treatment to use as a comparison point.
7. Drug development requires extra consideration during the design phase.
ICH E8(R1) applies to all trials involving humans, including drug clinical trials, device trials, and observational studies. But the ICH guidelines contain additional recommendations for drug development studies, since they're often among the most complicated clinical trials.
Investigators running drug trials need deep knowledge of the drug, the condition to be treated, diagnosed, or prevented, the underlying biology behind both the disease and the drug, and the populace the drug is intended for.
When running drug development trials, sponsors also need to work closely with regulatory authorities. ICH E8(R1) notes that collaboration helps with product quality and ensures drugs have at least a reasonable chance of approval before sponsors dive into late-stage trials.
8. Sponsors and CROs can use a variety of structures for clinical trials.
Although most sponsors and sites are familiar with the four-phase structure of study design, ICH E8(R1) notes that these phases are a description, not a requirement. Some phases can overlap or even be combined.
ICH E8(R1) also allows sponsors to use master protocol studies or platform studies to examine multiple treatments for a single disease at once. One sponsor Florence works with successfully used this method for their ALS treatment studies.
If a variety of study designs are acceptable, how do you know which one is best? When deciding whether to use the four-phase model, a platform study, a master protocol trial, or any other study design, E8(R1) recommends you look at the following key factors:
Study population:

Will the design help you find enough patients to create reliable results? Does the design include all the

diverse people

who could benefit from the treatment?

The type of treatment:

Will you try multiple treatments at once, as in a platform study, or just one drug?

Choice of control group:

What treatments will the control group receive, and how will you determine which participants receive which treatments in a way that's fair?

Response variables:

Are the endpoints of the study design tied to your primary objective and to the results that matter for participants?

Methods to reduce bias:

Will you use randomization and blinding? If not, how will you reduce bias?

Statistical analysis:

What kind of statistical analysis do you need investigators to perform? Is it clearly outlined in the study protocol?

Data quality:

Will you be collecting only primary data or secondary data as well? How will you ensure data is consistent, accurate, and complete?
Once you've considered all these factors, you can create a study design that generates the data you need, protects participants, and works for sites. ICH E8(R1) gives sponsors a large amount of freedom in how they design studies.
9. Sponsors can also choose a variety of data sources for their studies.
ICH E8(R1) requires study data that allows for the statistical analysis specified in the protocol, that proves participants were protected, and that is consistent, accurate, and complete. Outside of that, however, sites, sponsors, and CROs are allowed to use a wide variety of data sources.
The ICH guidelines suggest that clinical trials testing drugs or devices will rely mostly on primary data from case report forms, laboratory measurements, electronic patient-reported outcomes (ePro), and mobile apps or wearable devices. But observational studies can also use secondary data from other public studies, disease and drug registries, and national databases.
Although the revised E8 guidelines give researchers the freedom to choose their data sources, they will need to make sure their study protocols and informed consent documents address how they will protect personal data. Participants must know how their data will be used and whether it will be anonymized.
Sponsors also need to clearly communicate with sites about which data should be collected, how, and why. Asking sites for extra data that doesn't directly impact trial results or patient safety can slow trials down, so sponsors should think carefully about the data they're going to require.
Bonus idea: CROs and sponsors can incorporate risk-based monitoring.
ICH E8(R1) emphasizes that sponsors and CROs should rely on risk-based monitoring to help drug development move quickly. Risk-based monitoring focuses on the objectives of the study, the potential risks to study participants, and what is known about the drug and the participants, not on strict schedules or task lists.
When using risk-based monitoring, it's important to document the study's critical-to-quality factors and how they will be measured and reported. If the protocol explains which factors are most critical, sites will understand what to prioritize, leading to fewer errors.
ICH E8(R1) also encourages sponsors and CROs to use remote monitoring technology, which is especially important for sponsors, CROs, and coordinating sites running multicenter trials. Constantly traveling to multiple sites costs monitors hours every week and slows down drug development timelines. Remote technology lets monitors spend less time in cars or on planes and more time actually communicating with sites.
Run Trials Successfully with ICH E8(R1)
Running clinical trials is a stressful and complex process, running multicenter trials even more so. But the ICH E8(R1) guidelines allow sponsors, coordinating sites, and CROs to rely on their clinical research expertise to craft trials that zero in on the most important endpoints. The ICH guidelines also help researchers protect participants without getting bogged down in paperwork, checklists, or long lists of requirements.
If you're interested in using remote monitoring for multicenter studies while following all of the ICH guidelines, check out our Complete Guide to eISF + Remote Site Access in Clinical Trials. This eBook covers how remote site access can benefit multicenter trials and how you can use tech for monitoring while remaining compliant.
This post is intended as guidance for ICH E8 R1, not as legally binding regulations. For in-depth compliance information, please contact a member of our compliance team at info@florencehc.com.
References
E8(R1) general considerations for clinical studies - fda.gov. FDA. (2022, April). Retrieved May 10, 2022, from https://www.fda.gov/media/157560/download
ICH guideline E8(R1) step 2B on General Considerations for Clinical Studies. European Medicines Agency. (2022, April 14). Retrieved May 10, 2022, from https://www.ema.europa.eu/en/documents/regulatory-procedural-guideline/ich-guideline-e8-r1-general-considerations-clinical-studies_en.pdf