This year's SCRS Site Solutions Summit was the biggest ever, and for good reason—sites are coming into their own in the clinical trial value chain. Not only are sites maturing their operations and sending more staff to events like SCRS to learn, but sponsors have also realized that connections with sites are more important than ever.
With this "sites lead" perspective as a backdrop, here are the top four themes we observed at the 2018 Site Solutions Summit.
1) Sites are taking ownership
Several factors are coming together to elevate sites' position in the clinical trial value chain, and it showed at SCRS. First, the supply of research studies has reached an all-time high, making the best sites highly in demand. Many sites are even turning studies away! Second, sites are consolidating and getting bigger on their own or through hospital system consolidation. As many sites scale up, their leadership sees that they need the infrastructure of bigger organizations—their processes, people, and technology.
2) E6 R2 mandates sites take control of processes and documentation
Sites are also taking ownership because the latest regulatory guidance compels them to do so. Briefly, sites must own the regulatory and source documentation process for the study (Download our Four Essential Strategies for Complying with ICH GCP E6(R2) Guide). As a result, sites at the conference spoke out against sponsor-mandated systems for eReg (like the Shared Investigator Portal) and eSource (like Clinical Ink's system) in favor of systems that the sites purchase, configure, and control.
3) Integration is the next wave
Many sites we met have selected a system to help with startup, regulatory, and source tasks by the end of this year. This means that 2019 and 2020 will not be years of standing up basic infrastructure like this; instead, the next few years will be marked by the integration between systems. We expect integration between site systems (eReg/eSource with CTMS) and sponsor site systems (eReg/eSource with TMF/EDC) to be the talk of future SCRS Summits.
4) Ease of use is recognized as the winning feature
As mentioned, most sites we met have selected systems of their choice to help with startup, regulatory, and source tasks. Many now have turned to implementation of, and change management around, those systems. As a consequence, many conversations at SCRS steered toward the concept of ease-of-use as a critical factor to evaluate when selecting a tool. Ease-of-use stands in contrast to what we heard at past SCRS Summits, where compliance took the lead. It seems that compliance is now table stakes while capabilities that make site tools easy-to-use lead in most managers' minds.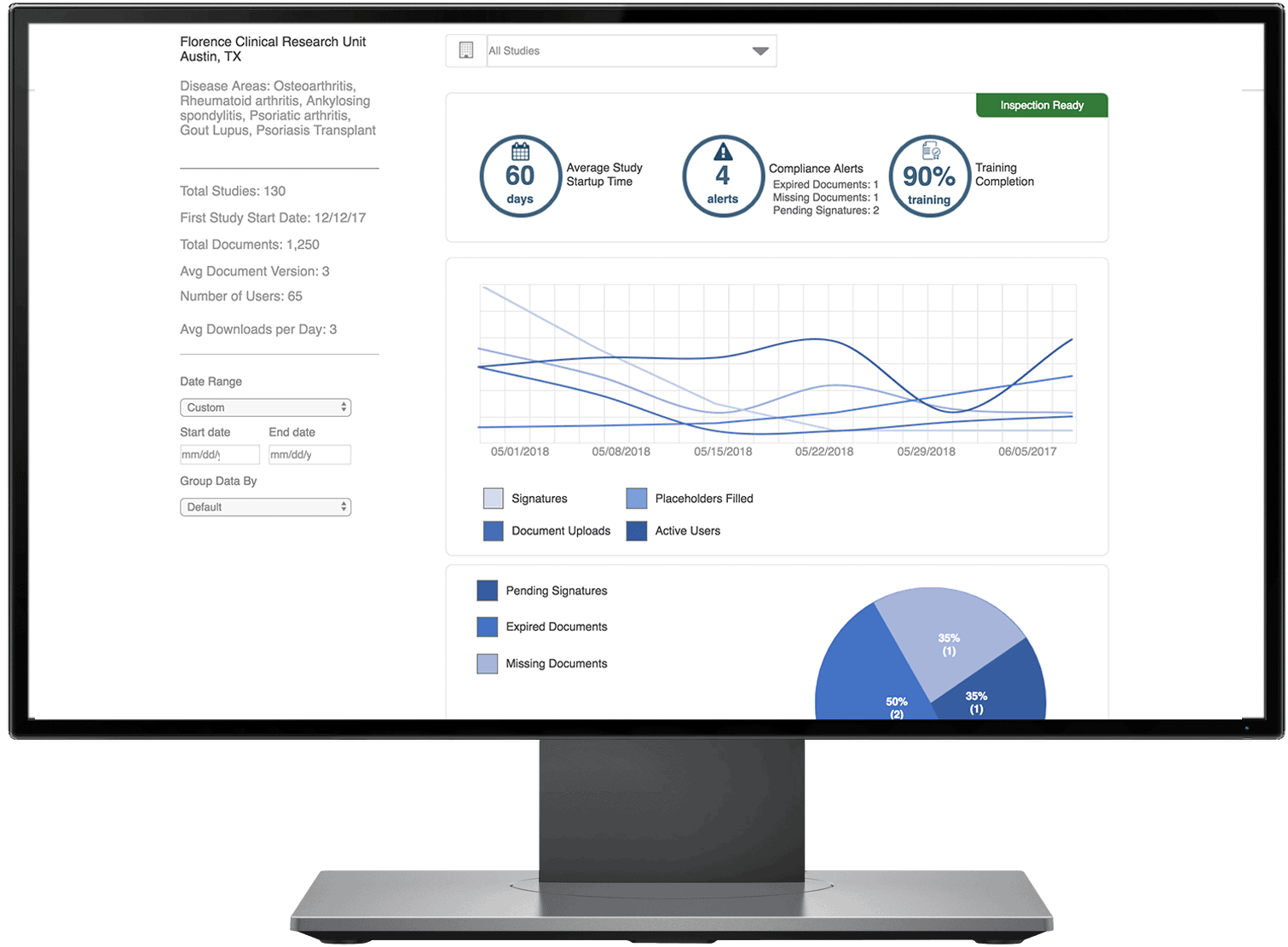 Let's Talk Integration
Ready to talk about the complete integration of your clinical trial systems and processes? Schedule time with one of our team to discuss what bottlenecks an integrated workflow can help break for your team.