How do I join an existing team in Florence eBinder Suite™?
Video Tutorial: Join Team Tutorial
Step 1: Team Administrators will invite appropriate team members to the team. New team members will receive an email notification to "Join Team".
Step 2: Click on the "Join Team" button.
Note: If you have an email alias, check with your Team Administrator to verify which address was associated with your account.
Step 3: Complete the Sign Up page including creating a unique password (must be at least 10 characters long AND must contain at least one uppercase character, one lowercase character, and one number). Do not share your password.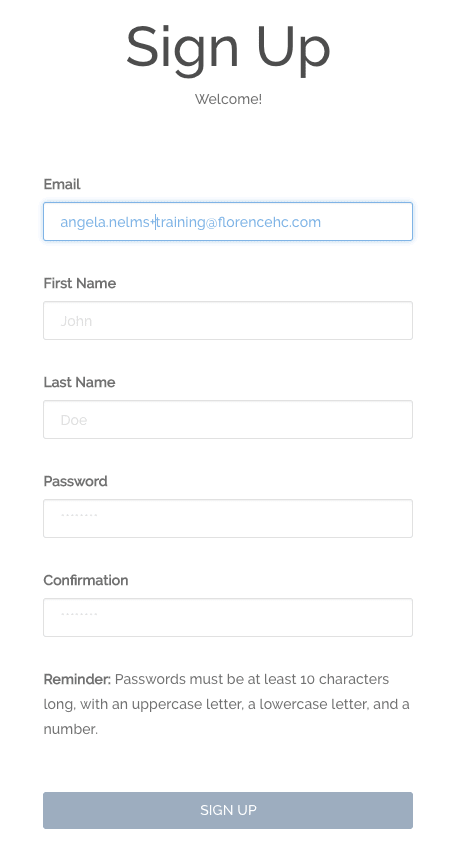 Step 4: A "Next Step" screen should appear notifying you that a confirmation has been sent to your registered email address. For security purposes, the link will expire after a specific amount of time. If the link expires, log back in at http://v2.researchbinders.com with your registered email and password, and click on "Resend Confirmation.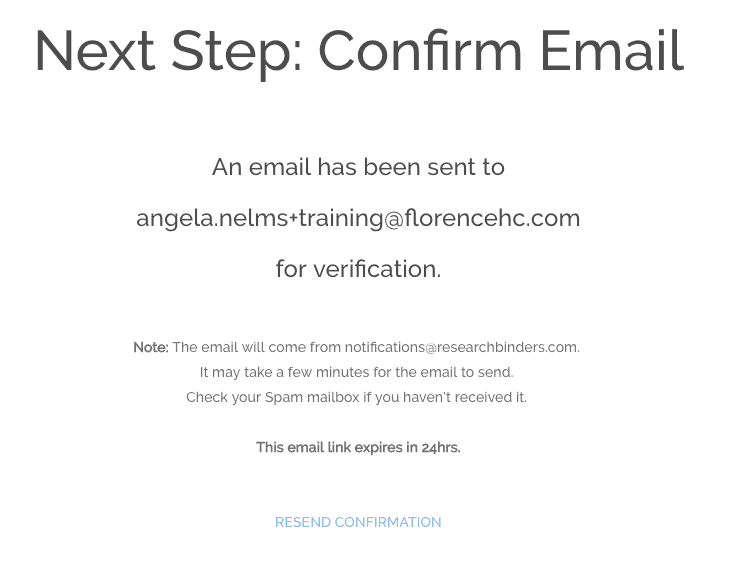 Step 5: Click on the "Activate My Account" button in the email to complete the registration process and facilitate access to your team's binders.
Step 6: You may now log in to Florence eBinder with your registered email address and password.
---
Still need help?
Email support at support@florencehc.com